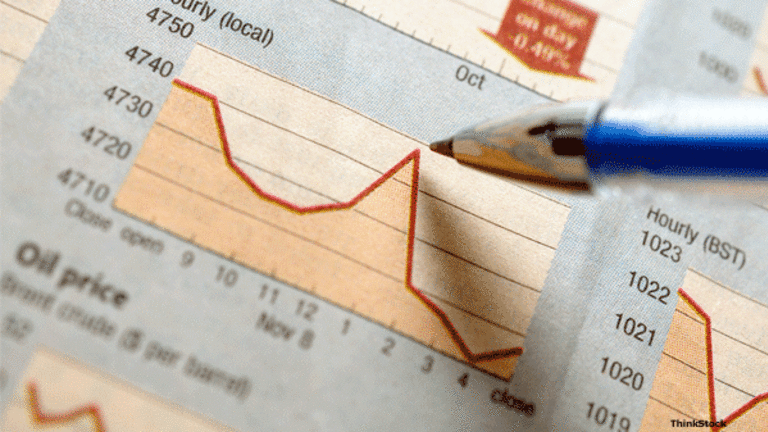 Has Ibbotson Found a Better Way to Beat the Market?
Ibbotson's new mutual funds shine by avoiding stocks with high trading volumes.
NEW YORK (TheStreet) -- Roger Ibbotson, founder of research firm Ibbotson Associates, ranks as one of the select group of academics who have changed the way investors think. Ibbotson, a Yale professor, compiled data showing that stocks outdid bonds over the long term. That encouraged millions of investors to overweight stocks. During the 1990s bull market, many excited investors displayed a chart of the Ibbotson data, which demonstrated that stocks had risen relentlessly.
These days Ibbotson is pounding the table for a new approach that focuses on stocks with relatively little trading activity. To take advantage of low-turnover stocks, Ibbotson runs a mutual fund, American Beacon Zebra Small Cap (AZSAX) - Get Report. So far the strategy seems to be working. During the past three years, the fund returned 12.3% annually, compared to 10.9% for the average small value peer, according to Morningstar. American Beacon Zebra Global Equity (AZLAX) , a large-cap fund, has also been topping most of its world stock peers.
What makes the funds particularly appealing is that they tend to be less volatile than their peers.
According to research by Ibbotson and others, highly liquid stocks -- those that trade the most frequently -- are priced too high. To appreciate why this might occur, consider how hot stocks often perform. Convinced that earnings will accelerate, investors race to buy the stocks, and trading volumes increase.
"The more heavily traded that a stock is, the bigger the valuation premium will tend to be," Ibbotson says.
While the popular shares soar, other companies remain in the background. The wallflowers have less trading volume and lower share prices. Ibbotson has found that it pays to own the shares with lower trading volumes. In a recent report, Ibbotson examined the performance of stocks that are in the 25% of the market with the lowest trading volume. Those returned 15.6% annually from 1980 through 2013. In comparison, stocks in the top quarter based on trading volume returned 8.5%.
Academics have long identified factors that can lead to outperformance. Studies showed that small stocks outdid large ones, while low-priced value stocks surpassed expensive growth ones.
Ibbotson says that investors should embrace the low-turnover approach along with the other factors. His studies showed that portfolios could increase returns by screening for stocks that combine low-turnover with other factors. For example, small stocks with low turnover did better than a portfolio that was selected only by size. Value stocks with low turnover did especially well.
For his mutual funds, Ibbotson looks for low-turnover stocks with strong earnings. He relies heavily on quantitative methods that aim to pinpoint the most promising stocks.

A holding in the global fund is Microsoft (MSFT) - Get Report, a hugely profitable company that attracts relatively little trading activity. Many stocks in the small-cap portfolio are obscure names that have failed to draw attention despite healthy margins. "We are trying to avoid enormously popular stocks that have poor rates of return and may be losing money," says Ibbotson.
In 2013, many of the hottest stocks were biotechnology and social network companies. Although American Beacon Zebra Small Cap held few such names, the fund managed to outperform, returning 41.8% for the year and outdoing the average peer by 7 percentage points.
So far Ibbotson has attracted few supporters. His mutual funds remain small, and there are no competing mutual funds or ETFs that claim to focus on less-liquid stocks. Ibbotson is not fazed by the lack of copycats. He says that his approach is a contrarian strategy that aims to stand out from the crowd.
At the time of publication, the author held no positions in any of the stocks mentioned.
This article represents the opinion of a contributor and not necessarily that of TheStreet or its editorial staff.