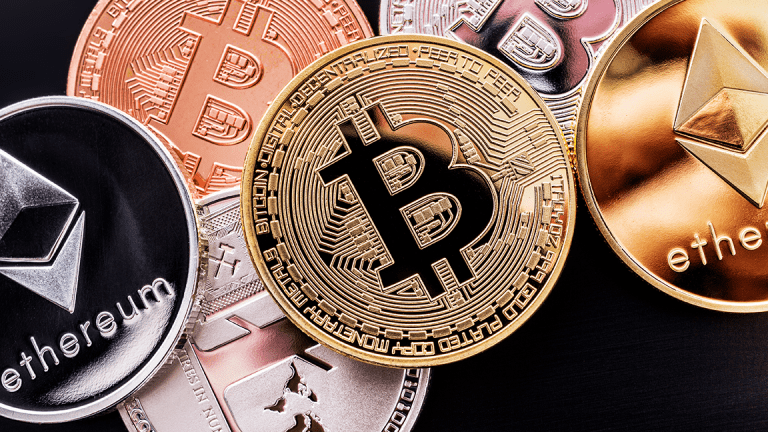 Publish date:
What's Ahead for Bitcoin and Other Cryptocurrency Regulation in 2019
Last year was a rough year for cryptocurrency markets amid unclear regulation and plummeting prices. 2019, however, is shaping up to be quite different.
Last year was a rough year for cryptocurrency markets amid unclear regulation and plummeting prices. 2019, however, is shaping up to be quite different.
While 2017 was hailed as one of the most impressive bull markets in cryptocurrencies' short history, 2018 saw the proverbial rocket ship come back to earth.
The year was partly defined by the increasing scrutiny by regulators of the crypto and blockchain industries. Institutional entities both private and public have helped to pump the brakes of the cryptocurrency trend, which they'd largely been unable to do in previous years. However, regulations also help to define the path for cryptocurrency in the future -- and it's an optimistic one.
The coming year should see some trends in crypto regulation play out that provide a more rose-colored lens through which to view the market, when compared with 2018. These are some of the biggest regulatory benchmarks and trends to look for in the coming year.
Bitcoin Futures Take the Next Step
Futures products for cryptocurrency already exist in the form of Bitcoin contracts offered by both the CBOE and CME exchanges, but they didn't give the boost to the market that many had hoped for. The original news that these exchanges had managed to regulate BTC derivatives was treated as super bullish by cryptocurrency trade publications.
Instead, the development of futures likely added to declines because all futures products are currently settled in cash, not Bitcoin or another cryptocurrency. Trade volume in derivative products does not impact Bitcoin trade volume directly because there is no real Bitcoin being bought or sold until the futures are exercised or actually converted into Bitcoin. Futures are also a double-edged sword for bulls because they give traders more liquidity for both long and short trades.
Roni Berkowitz, Head of Financial and Technological Regulation at Tel-Aviv-based Porat Law Firm, says more futures contract providers are coming. "Major exchanges such as Bakkt and the NASDAQ are preparing to open futures contracts offer a new service with new implications," he explained in an email.
Bakkt, owned by Intercontinental Exchange -- which also owns the NYSE -- is a futures trading and storage platform for crypto contracts that are settled in Bitcoin itself, but it has been delayed. Many expected that the exchange would launch in Q4 2018, but now the date has been tentatively set for mid-2019. The delay is likely because regulators are still trying to figure out the implications of physically-backed crypto contracts given complicated issues, for example coins secured with a private-key.
Universal Enforcement of Anti-Crime Laws
Some parts of the status quo aren't flexible and require some compromise, justifying blanket rules on all cryptocurrency projects regardless of their goal or utility. The ability to transact globally has made cryptocurrency a useful tool for criminals and terrorists, unfortunately, begging the adoption of comprehensive anti-money laundering (AML) and combating the financing of terrorism (CFT) laws. The watchdog group responsible for regulating and enforcing the rules coming in 2019 is the Paris-based Financial Action Task Force (FATF).
Announced on October 19, 2018, all companies in the G7 group of 37 countries will be subject to new regulations by the FATF, which plans to have the new standards in order by June 2019. Additionally, the group can also impose limits on trade and cooperation with countries that don't maintain the same AML and CFT rules in their crypto sectors.
The U.S. created similar laws over five years ago, but one reason for the new laws in Europe was that after the 2015 terror attacks in Paris, regulators realized that they could happen again if anonymous virtual currencies aren't curbed. While most businesses in these countries respect the rules, new regulations might preclude the existence of some privacy coins such as Monero, which is particularly useful for illicit purposes because of its opacity to law enforcement.
ICOs Get Sorted Out
Response to initial coin offerings (ICOs) -- a controversial method of crowdfunding a company through cryptocurrency -- has been a mixed bag internationally, with countries such as China undertaking a full ban and others like Singapore or Malta using ICOs to boost the flow of digital cash into their economies. However, there's no synchronized regulation effort between countries, and given the borderless nature of blockchain, it's still possible to scam someone out of their cryptocurrency investment.
International regulations are important and can protect consumers but it's hard to ignore how beneficial ICOs currently are for small businesses. Regulators want to encourage new, compliant ICOs to launch, but it's hard if these small projects need to abide by current asset classifications.
Many would currently be labeled as securities, which are strictly regulated and expensive enough to prevent most ICOs from happening that otherwise would have. This is why authorities are putting up new legislation for review, like the bill proposed by US Representative Warren Davidson, which seeks to create a new asset class for cryptocurrencies.
Until then, experts like Guido Schmitz-Krummacher, a blockchain attorney and crypto advisor, recommend that an inclusive regulatory approach be taken: For companies pursuing the blockchain fundraising model, he advises assuming tokens will be regulated as strictly as existing assets.
"Products and applications in the blockchain ecosystem will become more and more complex,"
he said. "Therefore, establishing the right internal regulatory strategy can save a lot of money and guarantee the longevity of your project."
Security Token Offerings Start to Catch On  
Given indications from regulators that certain tokens could be considered securities, a new idea is to create tokens that are expressly securities, as a way of bringing blockchain's cost-effectiveness and utility to old financial products such as equities, commodities, and real estate. It's already happening in applications like "Rally Rd.", which tokenizes equity in classic cars and allows users to invest in shares representing them. Another example is "LAToken," one of the first emerging exchanges that makes assets such as real estate tradable in cryptocurrency.
The issuance of countless zero-overhead tokens means nearly infinite fractionality and better liquidity for any asset class, but also greater accessibility to retail investors who might not have enough cash to properly participate in them.
Law firm Herzog, Fox and Neeman partner Roni Cohen Pavon sees this acknowledgement as part of a greater trend, which will gain momentum as regulatory influence grows.
"As we see the rise of security tokens and their purpose as a fundraising method, we will also witness regulators starting to license trading facilities which grant liquidity to these assets, finally giving them a real advantage," Pavon says. "I also believe that we will see more regulators trying to add trust to semi-banking services such as crypto custodianship and payment processing, which ultimately makes the retail investor and consumer experience better," he added.
Some potential downsides are that the process for issuing a security token is still largely bottlenecked by the costs and time that must be invested for full regulation (or an exemption) from the SEC. This involves passing the Howey test for whether an investment qualifies as a security, finding accredited investors and enduring endless paperwork and fees.
However, there are a rising number of Security Token Offering (STO) platforms that boast compliance and help companies accelerate the launch process, meaning that the slow eclipse of ICOs by STOs could continue to take place in 2019.
Greater Validation of Digital Assets
Companies and institutions such as Santander Bank, IBM, Maersk, Intercontinental Exchange, and countless others have caught on to how digital tokens can grow their bottom line, with superior and more cost-effective transparency, transactions and new functionality that improves relationships with customers.
With Bakkt signing both Microsoft and Starbucks, who will use the platform to issue their own inter-ecosystem tokens, the world will soon see a variety of token-backed services such as rewards programs and in-game purchases in popular websites and applications.
Even Facebook is reportedly considering its own cryptocurrency, which is a sign that cryptocurrency -- in one form or another -- is here to stay.
The author holds stock in investment holding company, Leucadia, and is a partner in an emerging technology marketing firm, Notability Partners. He holds no positions in cryptocurrencies nor in any companies that invest in them.