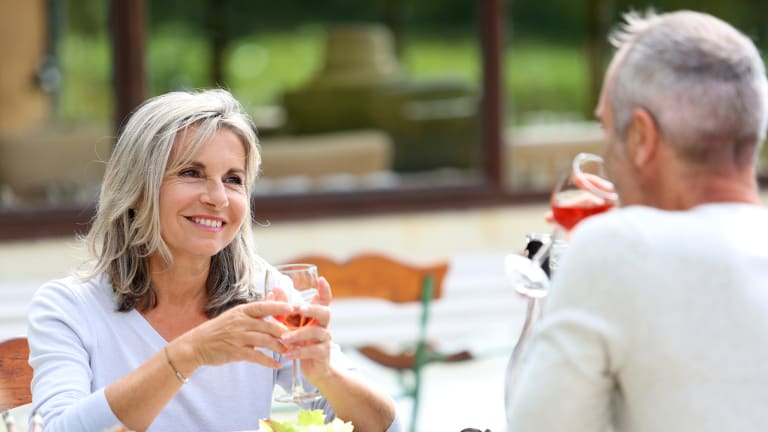 Working After 50: How to Navigate the Workplace So You Don't Short-Change Retirement
There's a strong chance that one out of every three Americans reading this is over the age of 50—not quite ready to retire and still a viable, valuable worker.
There's a strong chance that one out of every three Americans reading this is over the age of 50—not quite ready to retire and still a viable, valuable worker.
NEW YORK (MainStreet) — There's a strong chance that one out of every three Americans reading this is over the age of 50—not quite ready to retire and still a viable, valuable worker. You've seen it all in workplace, even if you're not up on the latest social media platform. You've seen your 401(k) investments endure at least four recessions, but this last one was the scariest of all for its severity and timing in your career. You probably have a kid in college (maybe two), and, statistically, half of you have been divorced at least once.
Reckless abandon, in other words, is not exactly on the menu for you any more.
Maybe you've been let go recently or maybe you're looking to jump ship to a job—a more senior job or, perhaps, a lateral move to a saner environment. Either way, says over-50 advocate and job coach Blake Nations, you're in a special class of worker and you've got a few extra steps to consider.
Nations says that geography is the first thing you should look at when you're considering a mid-career change. Suburban markets may not have the kind of opportunities that are aligned with your experience and skill-set, so think about urbanizing.
"You will need to determine how far away you will commute and focus your search in those areas," says Nations, who also points out that you may have to consider a place a little beyond the commuting range if the opportunity is right—and return home on the weekends, which saves on relocating hassles. "These are decisions that often involve the entire family," he adds.
Tap into networks, too. Apps like Meetup have lots of local groups geared toward workers of every age that get together regularly at bars, museums, or even bowling alleys expressly to network. Worst case scenario, you make new friends. Best case scenario, you get a lead that can turn into a second or third career.

Going back to school is another option, especially to fill the technology gap that many mid-career workers feel all too acutely—and continuing education companies like General Assembly (GA) offer a range of courses, from one-off to part-time to what they call "immersives." The current GA immersive course offerings include product management, user experience design and web development—which may sound like Greek, but are three stable areas that have seen significant growth in the past decade.
Seth Novick, the outcomes manager and career coach for GA's Washington, D.C. campus, works with students upstream to identify their goals so that—at the end of a six-month, full-time immersive course—students know where they're headed. And, it's working, too. Novick boasts that 90% of its graduates find employment within 90 days of graduating.
Although GA's average student age is in his late-20s or early 30s, Novick points out that one of D.C.'s current classes has a range of 19-58—which is a challenge, when a course curriculum has to service a range of career outlooks, skill sets, aptitudes, and emotions.
"A lot of individuals who come in as mid-career changers are worried," he says. "The stakes are higher—in order to stay competitive, they need additional skills, and the fear of the unknown is one of the most telling things about our older students." Novick also points out that members of the 50+ set often have painful experiences with unemployment. Some have owned their own businesses and decided to sell. Others may have been freelancing for far too long and find the idea of "the workplace" daunting.
"When they arrive, we have a lot of heart-to-heart conversations with them, because it's important to not avoid the elephant in the room—and we address their challenges head-on," he says. "We want them to embrace their experiences and make them work for them, not against them."
Let's say you're in the interview stage—and you've interviewed for jobs and landed jobs before. That must mean that you know what you're doing, right? That may be true, but do you look like you know what you're doing?

Mind your appearance, says Nations, and avoid dressing what he calls "old" by updating your wardrobe with "conservative-yet-contemporary" duds.
"If one hasn't purchased new dress clothes in several years, they may want to take a look at what they have compared to what's current," he says. "Go to a local department store and see what's on display."
The real litmus test, according to Nations—especially for men? The necktie.
"If they have a tie that is five inches wide, and now the style is 3 inches, get a new tie," he says.
Clothes aside, commitment to the hard and sometimes confusing process of a mid-career jump is the secret weapon, says Novick. "One of the biggest things we emphasize when a student comes to us is: we can't want this more than you," he says. "This is about empowerment."