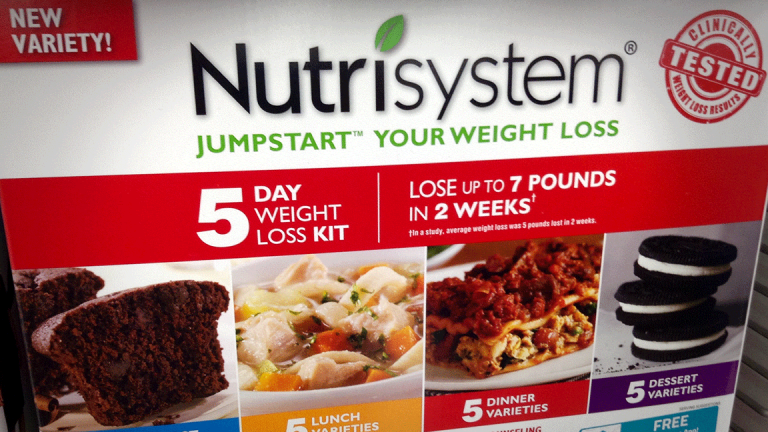 Nutrisystem Soars on Deal to Be Acquired by Tivity Health
Nutrisystem agrees to be acquired by Tivity Health for about $1.4 billion.
Nutrisystem Inc. (NTRI) has agreed to be acquired by Tivity Health Inc. (TVTY)  for about $1.4 billion. 
News of the deal on Monday bloated shares of Nutrisystem, which closed up nearly 28% to $43.68, while Tivity slimmed down by nearly 32% to end the day at $27.65.
The deal is in both cash and stock. Nutrisystem shareholders will receive $38.75 in cash and 21 cents a share of Tivity for every Nutrisystem share they own. Tivity shareholders will own about 87% of the combined entity. 
The revenue from both companies if combined would have been been roughly $1.3 billion for a full year ended Sept. 30.
Both companies aim to help customers manage their health and diets. Nutrisystem, which sells a meal-kit plan, frequently advertises on ESPN. 
Nutrisystem shares have declined about 14% year to date. Tivity Health's shares had beaten the broader market this year, rising 11.11% from January 1 to Monday morning.