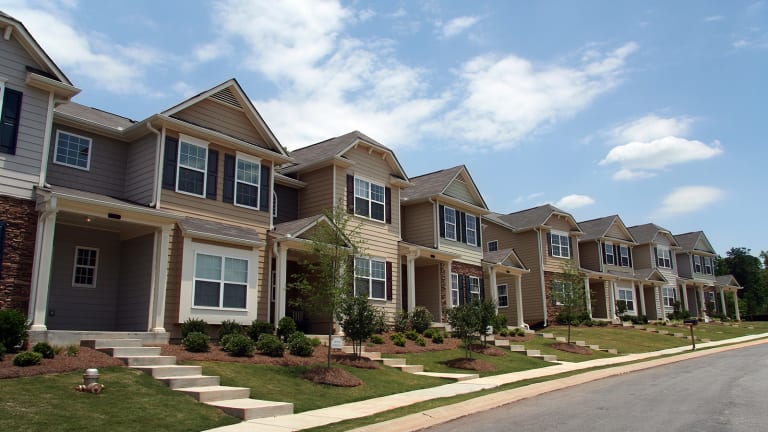 Survey Predicts Next U.S. Recession to Begin in 2020
A survey sponsored by Zillow predicts that the next U.S. recession will happen in 2020.
The next U.S. recession may be around the corner, according to a survey of 100 economists and real estate experts sponsored by Zillow Group Inc. (Z) - Get Zillow Group Inc. Report  .
"Overall, nearly half of all the experts surveyed expect the next recession to begin sometime in 2020, with Q1 being the most commonly selected quarter. More than half of the survey respondents pointed to monetary policy as the likeliest cause," said the survey.
The survey also said that the current economic expansion is the second-longest in American history. If the panelists' predictions about the next recession are correct, then the expansion also would become the longest.
The 2008 housing market crash was a big factor in the Great Recession, but only nine experts said they believed that the housing market will be "the the center of the next downturn."
"As we close in on the longest economic expansion this country has ever seen, meaningfully higher interest rates should eventually slow the frenetic pace of home value appreciation that we have seen over the past few years, a welcome respite for would-be buyers," said Zillow senior economist Aaron Terrazas. "Housing affordability is a critical issue in nearly every market across the country, and while much remains unknown about the precise path of the U.S. economy in the years ahead, another housing market crisis is unlikely to be a central protagonist in the next nationwide downturn."
On the bright side, experts see a positive future for the housing market and have predicted that U.S. home values will increase by 5.5%.