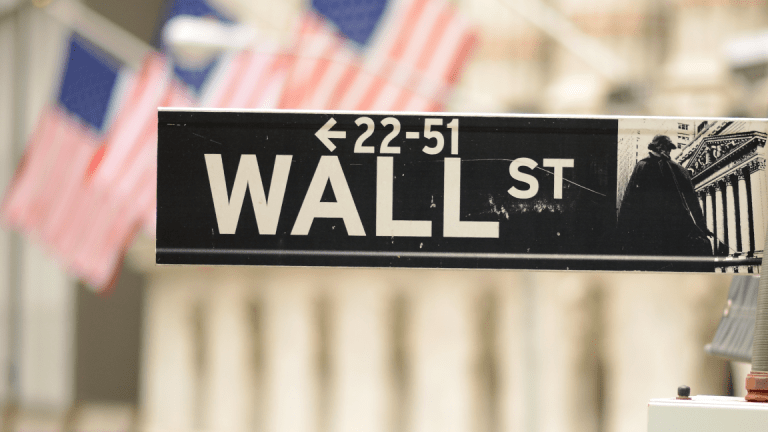 Week Ahead: A Focus on Trade in China and an OPEC Meeting in Vienna
No summer slowdown here.
As Wall Street prepares to officially bid farewell to springtime, another busy week is in the crosshairs. Here's what you can't miss in the week ahead.
Trade In Focus Again
It ought to be another contentious week in global trade after Friday, June 15, escalated the tariff war between the U.S. and China to new highs.
Early Friday, President Donald Trump announced a fresh set of tariffs of about $50 billion on imports from China. Trump said in a statement the 25% tariffs would be applied to goods from China "that contain industrially significant technologies." He added that tariffs were being imposed "in light of China's theft of intellectual property and technology and its other unfair trade practices." Trump said Friday the U.S. would pursue "additional tariffs" if China retaliates.
Soon after, China issued its own tariffs in retaliation. Late Friday, the country announced it planned to impose 25% tariffs on some U.S. goods starting July 6. Beijing said previously it would "take necessary measures to defend our legitimate rights and interests."
Commerce Secretary Wilbur Ross will face questions from members of the Senate Finance Committee on Wednesday, June 20. "I have made no secret my concerns with the administration's use of 232 tariffs," Committee Chairman Orrin Hatch (R., Utah) said in a statement. "These tariffs are ultimately paid by American consumers and cause harm to American manufacturers, undermining the success of tax reform."
OPEC Set to Meet in Vienna
The Organization of the Petroleum Exporting Countries (OPEC) will meet in Vienna on Friday, June 22. Many market watchers expect the group to agree to boost output at the meeting, a sentiment that sent oil futures prices plummeting by Friday settlement.
Brent crude futures for August delivery settled lower 3.2% to $73.50, while West Texas Intermediate futures for July delivery settled lower 2.7% to $65.08.
OPEC nation Saudi Arabia has recently considered boosting output by as much as 1 million barrels per day, while Russia has mulled a 1.5-million-barrel-per-day hike, according to MarketWatch. At the same time, though, OPEC members Iran and Venezuela have resisted raising output.
President Trump tweeted that oil prices were climbing too high at the fault of OPEC's standards. In the U.S., the average price for a gallon of gasoline is near $3. Oil prices recently hit more than three-year highs.
And to the Economic Calendar
Compared to last week, which saw both the North Korea summit and a Federal Reserve rate hake in the span of two days, this week looks relatively light on economic events expected to move the needle.
Monday at 10:00 a.m. ET, the National Association of Home Builders will release its Housing Market Index for June. FactSet economists expect the index to read 70 for the month, in line with the previous month. Monday at 4:00 p.m. ET, incoming Federal Reserve Bank President John Williams will speak in New York.
Tuesday at 8:30 a.m. ET brings building permits for May. Analysts expect 1.37 million for the period, up from 1.36 in April. At the same time, economists will watch for housing starts for May, expected to come in at 1.31 million compared to 1.29 million in April.
Wednesday at 8:30 a.m. ET comes the current account for the first quarter of the year. Economists forecast a negative $118.1 billion account, shrinking some from negative $128.2 billion in the previous quarter.