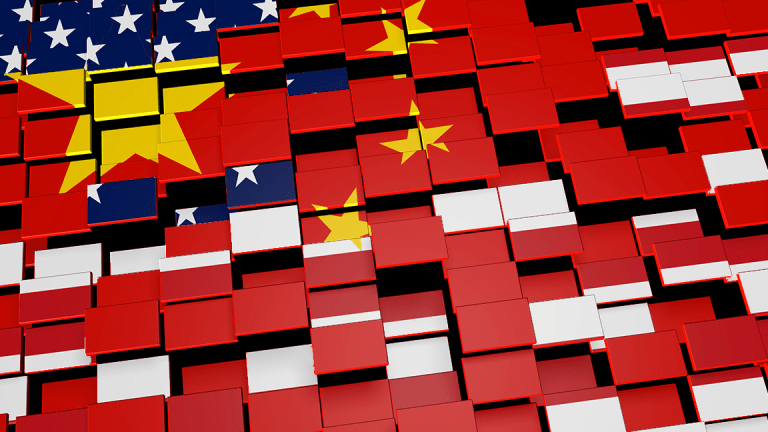 Trump Reportedly Supports $200 Billion in Tariffs on Chinese Imports
The Dow drops 150 points after Trump reportedly backs $200 billion on imports from China.
Oh, snap.
Bloomberg reported that President Trump told aides that he plans on supporting $200 billion in proposed tariffs on Chinese goods. 
The Dow dropped 150 points on the report.
The president is said to be planning to impose the tariffs as soon as next week. 
The public and companies have a period, which lasts until Sept. 6, allowing them to comment on the tariffs. Trump will levy  the tariffs after the deadline. 
So far, the U.S. has slapped about $50 billion in tariffs on Chinese goods. 
The $200 billion has not been finalized yet, and the amount could change before the tariffs are put into effect. 
According to Bloomberg, sources say that the president could change his mind, or announce the tariffs next week and enforce them at a later date.
The $200 billion would be the largest amount of tariffs imposed so far and could signal an escalation in the U.S.-China trade war. China has reportedly threatened $60 billion in tariffs if the U.S. slaps them with more tariffs. 
The White House didn't immediately respond to requests for comment.