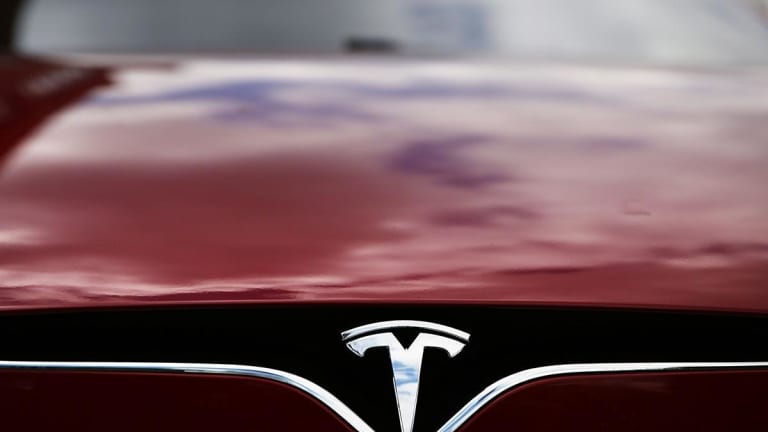 Publish date:
Tesla Whistle-Blower's Lawyer 'Looks Forward to Taking on Tesla and Elon Musk'
Martin Tripp, an ex-Tesla employee, files a whistle-blower complaint against Tesla with the SEC.
Martin Tripp, an ex-Tesla employee, files a whistle-blower complaint against Tesla with the SEC.
The lawyer representing the so-called "Tesla whistleblower" tells TheStreet that he "looks forward to taking on Tesla Inc. (TSLA) - Get Report and Elon Musk."
"I do believe that he is a poster child for the David vs. Goliath motto," said Stuart Meissner who is representing Martin Tripp, a Tesla ex-employee who accuses the automaker of lying to investors, but whom Tesla fired, accused of sabotage and is suing.
Meissner said he's rarely seen a company go after an employee the way that Tesla has gone after Tripp. He believes that "the aggressive nature is a message to Tesla employees in general to silence them."
Tesla did not immediately respond to requests for comment, but Tripp said in a statement: "Getting the truth out has become a nightmare. While we have had to relocate due to threats and harassment, both online and offline, making it difficult to press on, my family and I have also received a ton of support, which keeps us going. I hope that, in the end, my fight will make it easier for future whistleblowers to come forward."
Tripp recently filed a whistleblower report with the U.S. Securities and Exchange Commission that claims "various material omissions and misstatements were made by Tesla to investors in violation of sections ... of the Securities Act of 1933," according to a statement from Meissner.
For instance, he alleged that Tesla:
Has used batteries with puncture holes.
Overstated Tesla Model 3 production numbers.
Did things like placing battery cells "too close to one another and which were not properly affixed, risking future combustion," according to the statement from Meissner.
The complaint comes after Tesla sued Tripp in June for allegedly stealing data and lying to reporters.