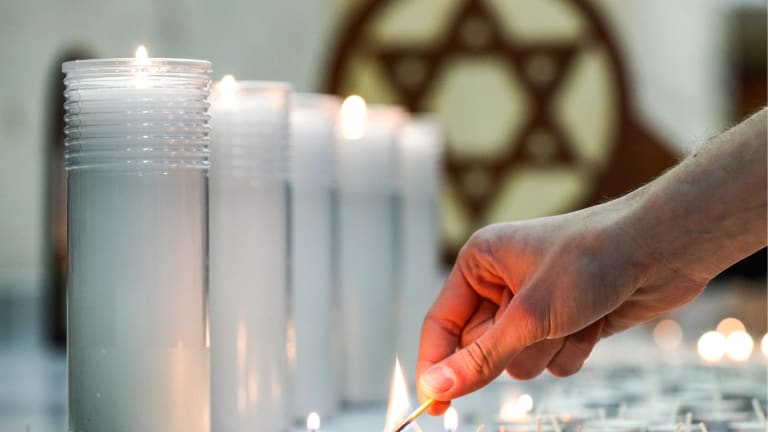 Pittsburgh Synagogue Shooting: World Condemns Killings
Alleged antisemitic extremist charged with killing 11 and wounding six.
Calling Saturday's Pittsburgh synagogue shooting an "evil anti-Semitic attack," President Donald Trump ordered flags at federal buildings flown at half-staff in respect for the 11 people killed and six wounded in the attack victims. The president planned to travel to Pittsburgh, while politicians, celebrities and religious leaders of all stripes condemned the attack.
Robert Bowers, 46, allegedly shot up the Tree of Life Synagogue in Pittsburgh's Squirrel Hill neighborhood during a baby-naming ceremony. After authorities subdued him, he allegedly told a police officer: "They're committing genocide to my people. I just want to kill Jews," according to court papers.
Condemnation came from across the political spectrum via Twitter:
World leaders also weighed in:
"When you spew hate speech, people act on it. Very simple. And this is the result. A lot of people dead. Senselessly," Stephen Cohen, co-president of New Light Congregation, which rents space at the Tree of Life synagogue in Pittsburgh, PA, told the Associated Press.
(Corey Goldman contributed to this report.)
Employees of TheStreet are restricted from trading individual securities.