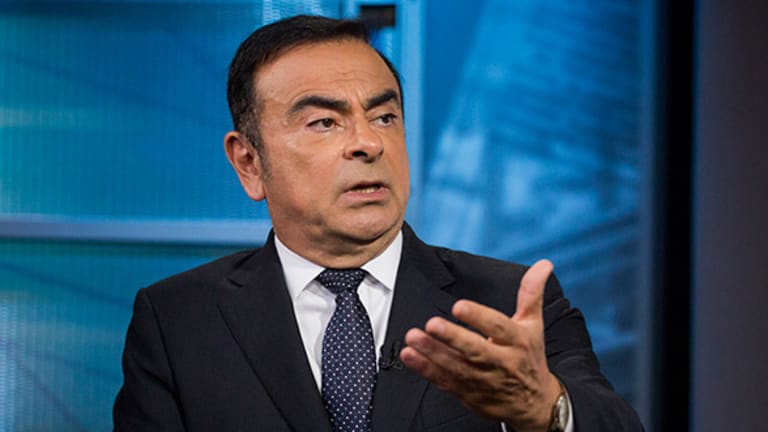 Massive Recall for Nissan Post Ghosn and a Series of Scandals
Now it's 150,000 vehicles spanning 11 models; this recall comes after a series of blunders by Nissan, from former exec Ghosn pay to dubious inspections.
Nissan Motor Co. (NSANY) is recalling 150,000 vehicles spanning 11 models in Japan for dubious inspections for brakes and steering, the Associated Press is reporting.
The Japanese automaker's Corporate Vice President Seiji Honda told reporters that an official recall will be issued next week.
The National Highway Traffic Safety Administration is currently investigating complaints of suspension parts on Nissan Altimas that can come loose. This investigation by U.S. regulators involves about 374,000 cars from 2013, according to the Associated Press.
Nissan has not said which models will be affected by the latest recall in Japan. This year's recalls so far have affected more than 1.1 million Nissan vehicles sold in Japan.
The latest recall announcement comes after a series of misconduct by Nissan management. In July, the company was involved in an emissions scandal, admitting it altered the results of exhaust emissions and fuel economy tests of new vehicles sold in Japan. In September, Nissan recalled more than 215,000 vehicles in the U.S. due to a fire risk involving anti-lock brakes. The AP also reports that last year the company said it had been carrying out illegal post-production tests at its plants, allowing those who weren't qualified to routinely conduct tests.
Nissan has been under scrutiny after its former chairman Carlos Ghosn was arrested on suspicion of financial misconduct. He currently is in detention after being arrested Nov. 19. Tokyo prosecutors plan to indict Ghosn Monday.
Ghosn's arrest shook the auto industry and attracted media attention on the Renault-Nissan-Mitsubishi alliance. Ghosn has been credited with turning around the French and Japanese carmakers.
According to Reuters, Ghosn is likely to be indicted for allegedly underreporting salaries in five annual reports through the business year that ended in March 2015 and allegedly conspiring to understate his income by about half of the actual 10 billion yen ($88.66 million) five times since in 2010. Ghosn is said to be under suspicion of also making misstatements in reports for another three business years.