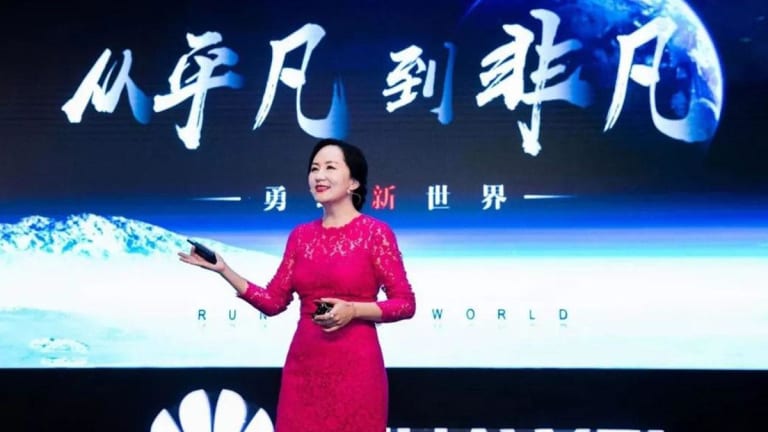 Huawei CFO's Bail Case Reportedly Moves to Day 3 on Tuesday
A Canadian justice pushes hearings for Meng Wanzhou's bail to another day.
The surprise arrest in Canada that's ricocheting off President Trump's trade truce with China will drag on another day at least, as a top Huawei Technologies Co. executive reportedly has yet to find out if she'll get bail.
After a lawyer for Meng Wanzhou argued in court Monday that the 46-year-old Chinese national would not pose a flight risk while awaiting possible extradition to the U.S., a judge decided he wasn't so sure, moving to continue the session on Tuesday, reported CBC News.
B.C. Supreme Court Justice Ehrcke noted that despite promises from the lawyer that Meng wouldn't want her home country to lose face if she fled, the wealthy Huawei chief financial officer and her husband could easily "lose 15 million (in bail) and go on with their life, and their lifestyle wouldn't be appreciably different," reported CBC.
Disclosure of the arrest last week helped send stocks in the U.S. sharply lower on fears of increased trade tensions between the U.S. and China.
"She is a woman of character and dignity," lawyer David Martin reportedly argued earlier in defense of Meng. "She is deeply respectful of the rule of law."
Martin also reportedly proposed that Meng wear a tracking device and move under the watch of a private security team if she were released on bail.
Martin had offered that Meng's husband could post bail of $11 million ($15 million in Canadian currency) to secure her release from jail, according to a report by Bloomberg.
Prosecutors pointed out, however, that Meng avoided travel to the U.S. since 2017 as she has faced the risk of arrest, reported CBC.
The United States, which opposes bail, accuses Meng of hiding from multinational banks information about Huawei controlling a company operating in Iran, according to Reuters.
While some Chinese officials are crying foul over the arrest in Canada which came as Trump called a temporary tariff truce with Beijing, Canada's Foreign Affairs Minister Chrystia Freeland said at an economic forum Monday, "It's really important ... to understand that this was not in any way a political decision. There was no political interference as the prime minister has said, none at all."