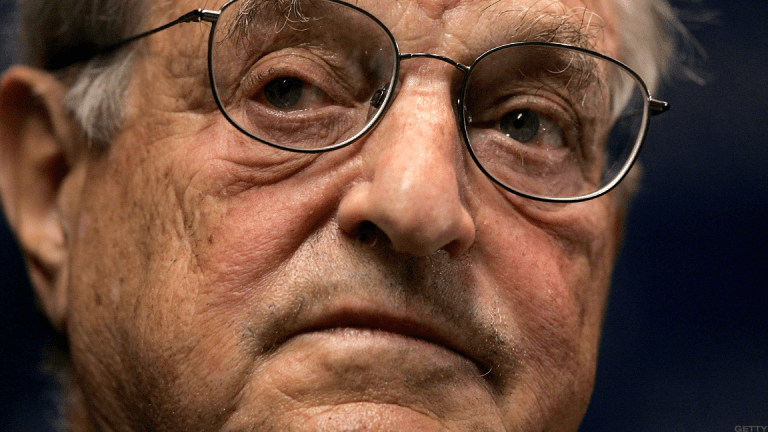 Global Financial Crisis Looming on Horizon, Warns George Soros
George Soros is warning that a global financial crisis may be in the near future.
George Soros believes the European Union is facing an imminent financial crisis. 
On Tuesday, May 29, Soros gave a speech in Paris where he went into detail about the possibility of a financial crisis. 
The investor warned, "We may be heading for another major financial crisis."
He based the statement off of the "destruction" of the transatlantic alliance between the U.S. and the E.U., and the U.S. backing out of the Iran nuclear deal. 
"Everything that could go wrong has gone wrong," said Soros. He referenced the refugee crisis and Brexit. "It is no longer a figure of speech to say that Europe is in existential danger; it is the harsh reality."
Soros believes that the E.U.'s implementation of a single currency is hindering the economy. He suggested that the E.U. rewrite the clause. "The euro has many unresolved problems and they must not be allowed to destroy the European Union," said Soros.
On Tuesday, Italy's political crisis rocked markets. The Italian government's debt topples $3 trillion, or €2.3 trillion.