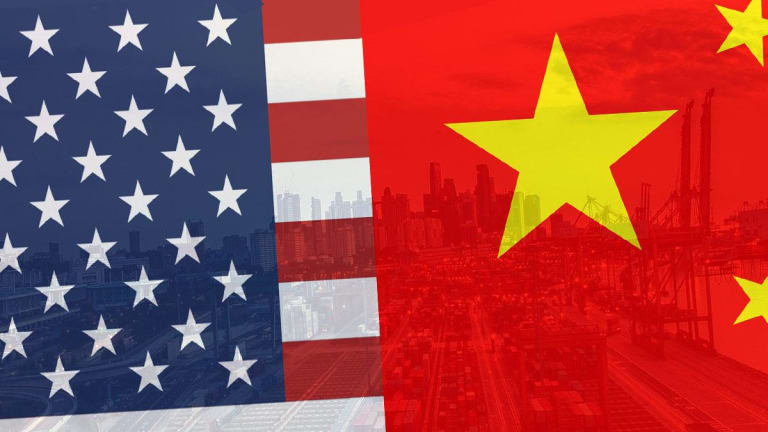 Trump Administration to Make Tariff Delay Until March 1 Official: Report
Move had been agreed at meeting with China leader Xi during G-20 summit.
In a move that may add some sense of predictability to the trade tug-of-war between the Trump administration and Beijing, the White House reportedly will make its decision official to delay a tariff hike on Chinese goods until March 1.
A notice in the Federal Register is slated for publication Friday that will solidify the deal to keep tariffs on Chinese imports at 10%, reported Bloomberg, relying on two sources with knowledge of the plans.
While the news confirms the agreement between President Trump and Chinese President Xi Jinping from earlier this month and confirms the timeline of the truce, it comes amid a jittery market that shook on the recent Canadian arrest of a top executive of Huawei Technologies Co.
The White House had earlier taunted China with the threat of raising tariffs to 25% on some $200 billion worth of goods coming in from the Asian nation by Jan. 1 -- just after the critical U.S. holiday shopping season ends.
After the agreement, the market rose, but nerves were on edge in the weeks after, as a stream of related reports and rumors flowed in. Tensions were soothed, for example, when China agreed to buy an unspecified amount of U.S. goods following the temporary deal, and then autos got a bump when Trump said on Twitter that China had agreed to cut tariffs on cars coming into China from the U.S. But then in the days after, Canada detained Meng Wanzhou of Huawei for possible extradition to the U.S. to face criminal charges related to alleged business with Iran. 
Asian markets were mixed in overnight trading. The Hang Seng was up 1.29% and the Nikkei was down 1.18% hours after the report.
Save 66% with our '12 Days of Holiday Deals' Sale. Join Jim Cramer's Action Alerts PLUS club for investors and get our best deal of the year. Click here for details or to sign up.