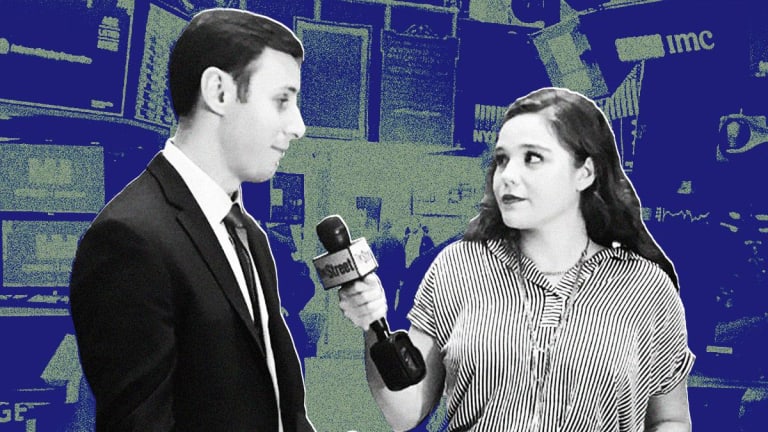 Just Sell it? What Investors Need to Know About Nike, Tariffs and Jobs Report
How is the newest round of tariffs going to impact the markets going forward?
Happy Fri-yay!
Jim Cramer is off Friday, so Jeff Marks, senior portfolio analyst for Cramer's Action Alerts PLUS investing club will be filling in.
Marks will be tackling the biggest market drivers Friday--the threat of additional tariffs of 10% on China and the jobs report. 
He'll also be giving his thoughts on Real Money Stock of the Day Nike (NKE) - Get Free Report and what investors should do post-Trump tweet.
Let's Kick it Off With Trade
In case you missed it, President Trump tweeted that he was planning on implementing additional tariffs on China starting September 1st. 
Right after Trump tweeted Thursday afternoon, various retailers--including Nike--were getting hit and the markets took a dip.
Trump's tweet came after the Federal Reserve announced that it was cutting rates by 25 basis points and Fed Chair Jerome Powell had noted that "weak global growth and trade tensions are having an effect on the U.S. economy."
And, Trump had post-Fed decision, taken to Twitter to share his disappointment with Powell. 
....As usual, Powell let us down, but at least he is ending quantitative tightening, which shouldn't have started in the first place - no inflation. We are winning anyway, but I am certainly not getting much help from the Federal Reserve!— Donald J. Trump (@realDonaldTrump) July 31, 2019
But we've seen tariff threats before that don't actually pan out. So, how should investors approach the will they/won't they narrative that encompasses tariff threats? Here's what Marks thinks. 
Just Do It?
Nike has been tightly tied to the tariffs.
And, with the newest tariff announcement, what's going to happen to the retail sector?
Real Money's Kevin Curran reported, "The impact on retail is particularly ill-timed as it hits right into the "back to school" season, key for retailers to refresh sales. Retailers are now faced with the prospect of either squeezing margins significantly or passing on costs to consumers and potentially slowing demand dynamics."
So, should investors consider selling off Nike? 
And, Of Course, Jobs
The jobs report for July came in at 164,000. Analysts on Factset were looking for 165,000.
In an interview with TheStreet, Christopher Wolfe, CIO of First Republic Wealth Management, said that, while he was keeping an eye on the July number--he was paying attention to the revised jobs numbers from June and May.
With that in mind, how should investors position themselves for next week?
More about today's guest: 
Related. Nike Stock Slumps as Trump's Tariff Tweets Tank Retail Sector