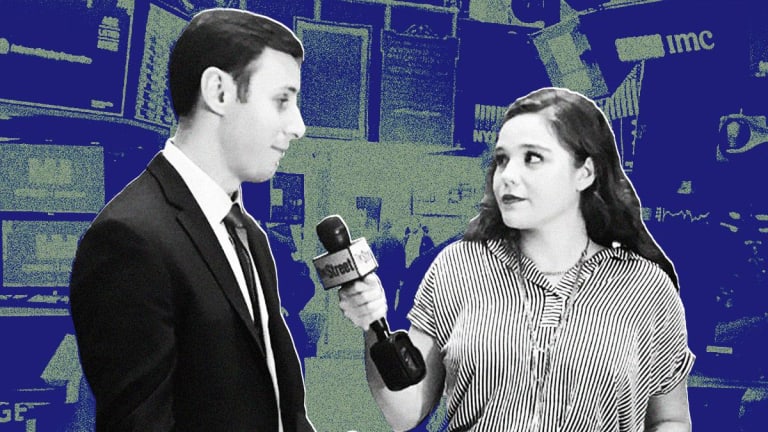 Retail Recap: What Investors Need to Know About Disney, Toymakers, and Nordstrom
Let's dig into Nordstrom post-earnings, Disney's contribution to holiday sales and, of course, Tesla.
It's finally Friday. 
Let's talk about Nordstrom (JWN) post-earnings, how Disney (DIS) is going to boost holiday sales of toymakers, and Tesla (TSLA) .
Nordstrom Impresses With Earnings
The Real Money stock of the day posted stronger-than-expected third-quarter earnings and boosted its full-year profit outlook as its focus on digital shopping offset a slump in full-price product sales.
Nordstrom earned 81 cents a share in the quarter, up from 39 cents a year earlier and well ahead of analysts' forecasts of 63 cents. Revenue fell to $3.67 billion from $3.75 billion but matched expectations.
Nordstrom said it doesn't expect tariffs on China-made imports to have a material effect on its fiscal 2020 earnings, and it nudged the lower end of its prior guidance 5 cents higher to a range of $3.30 to $3.50 a share while adding 10 basis points to its EBIT margin forecast. Net sales are still expected to fall around 2% from last year, the retailer said.
Digital sales in the third quarter rose 7% from a year earlier and now represent more than a third of overall revenue. That gain helped offset a 4.1% decline in full-price sales.
So, if digital sales are driving Nordstrom's earnings, why is now the time to invest in a big flagship store in Midtown Manhattan, when most retailers swear by Instagram nowadays?
Let's Talk Baby Yoda...and Frozen
Frozen 2 debuts Friday night. 
And Baby Yoda has taken the internet by storm. There have been memes aplenty, and now Disney is going to make everyone's dreams come true by releasing Baby Yoda merchandise ahead of the holiday.
In case you live under a rock, Baby Yoda is one of the main characters in Disney's new original show, "The Mandalorian."
I mean, look at this cuteness, how can you resist those eyes?
According to reports, you will soon be able to buy merchandise featuring the little green guy on Amazon (AMZN) or at retailers such as Kohl's (KSS) , Macy's (M) , Hot Topic, Disney (obviously), among other places. 
So, with the deadly duo that is Frozen and Baby Yoda, how much is Disney boosting the sales for toy retailers this holiday season?
What Exactly Does Bulletproof Mean?
Last night, Tesla unveiled its newest car -- the Cybertruck. 
The angular six-seater truck might draw comparisons with a Delorian or, as CEO Elon Musk suggested in a tweet Thursday, the Lotus from the "Spy Who Loved Me." However, Musk went to great lengths to target the Ford (F)  F-150, the best selling vehicle in America, which Musk referenced several times during the Cybertruck's unveiling Thursday night in Los Angeles, reported TheStreet's Annie Gaus. 
The truck has a 250-mile range at the low end and 500 at the high end, according to Tesla. It takes 2.9 seconds to reach 60 mph, a performance figure that places it on par with a current model Porsche, the company suggested in a test video played at the product event.
The truck in its base model form will retail at $39,900 and up for the 250-mile range version. The top-line version sells for $69,900. That places it on par or below others in the electric truck market. Rivian's R1T model has a starting price of $69,000.
But, there was a bit of a whoopsie moment during the presentation. 
Tesla had discussed the armor of the truck's windows, which were said to be shatter-proof and even, perhaps, bulletproof. 
And then an aide threw a metal ball at the Cybertruck and the window shattered. 
"Oh my f*** God," Musk muttered after an aide hurled a metallic ball at the front window in real-time - a test that was intended to show its durability - and instantly shattered it. The back panel of the truck was also smashed during the stunt, leaving Musk visibly stunned," reported M. Corey Goldman. 
Yikes. 
Bull Market Fantasy: LIVE TUESDAY & THURSDAY @10:45AM
Subscribe to our Youtube Channel for more videos : Listen our latest Podcasts on Soundcloud
Catch Up: Today's Top News Videos Below