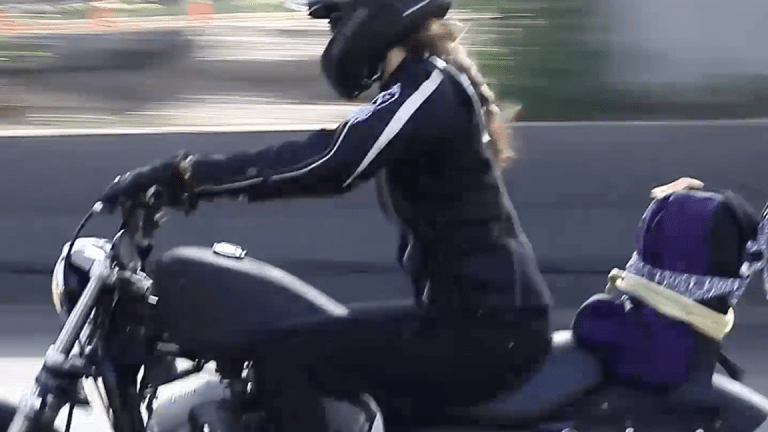 TheStreet Rewind: Clear Your Head with a Ride Through Hudson Valley
Let's take a break from Wall Street. Time to Rewind & Unwind with TheStreet's weekend newsletter.
It's time to Rewind & Unwind! Hello Friends - Happy Weekend.
It's been a while. And for good reason. I've been working on a slew of new video features! And I love them all.
Folks, often ask me, "How do you come up with ideas for TheStreet's video features?" Truth is, a lot of the ideas come to me while I'm riding my motorcycle. It's a great way to clear the clutter out of your head. I focus on the roads, the beautiful Hudson Valley scenery and ideas that have been percolating in the back of my brain.
This weekend's brainstorming took me on a ride through the Hudson Valley. My husband, Michael ( a director of video), and I started our trip in Cortlandt Manor, New York. Our first stop? We traveled to Rhinebeck for breakfast at Pete's Famous Restaurant. Then, enjoyed the scenery in Red Hook, Bard College and dinner in Cold Spring (all in the beautiful New York State). Our adventure didn't stop there! We ended the day with a sunset on Bear Mountain.
Check it out:
Ok, now it's your turn to go out and enjoy the day!
Afterwards, be sure to check out some of TheStreet's newest video features.
Want to get this newsletter in your mailbox? Sign up HERE. 
Enjoy & I'll see you next week!
Julie Iannuzzi, VP, Video Production & Multimedia...Twitter: @JulesVideo; Instagram @JulieIannuzzi
It's One of the Most Important Revolutionary War Taverns - Can You Name It?