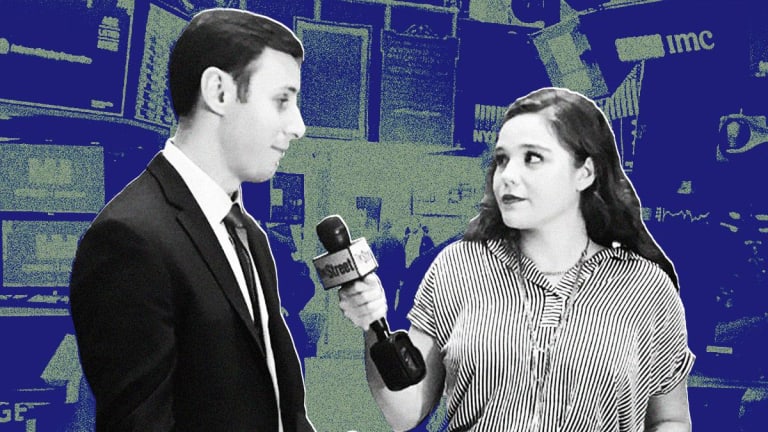 It's Been a Volatile Week: How Investors Should Approach the Markets
How should investors approach this market?
It's almost Friday!
And, even better, it's a holiday weekend.
But before you get too excited, let's tackle what's driving markets. 
Jim Cramer is off, so filling in is Jeff Marks, senior portfolio analyst with Cramer's Action Alerts PLUS charitable trust. 
Marks will be weighing in on market volatility, the U.S.-China trade war, Burlington's (BURL) quarter and Tesla's (TSLA) newest venture--insurance.
Got Whiplash?
There have been a lot of trade headlines in the past week. So, here's a quick, summarized breakdown of the biggest trade headlines.
On Friday, August 24 ...China said that it was retaliating with its own tariffs and then Trump retaliated with a tweet "ordering" U.S. companies to move outside of China.
Then, on Monday, August 26, Trump said that he was having "second thoughts" about escalating the trade war. 
This followed Trump saying that there had been phone calls with the Chinese, which the Chinese denied. 
And then this morning, Thursday, August 29, China said it won't immediately retaliate to the tariffs. 
Breaking Down Burlington
Real Money Stock of the Day Burlington reported earnings before the bell Thursday morning.  
The Burlington, New Jersey-based retailer posted adjusted earnings of $91.4 million, or $1.36 a share. Analysts polled by FactSet had been expecting earnings of $1.14 a share.
For the remainder of its fiscal year, Burlington Stores said it now expects sales in the range of 8.9% to 9.3%, comparable-store sales of between 2% and 2.5%, and adjusted per-share earnings of between $7.14 and $7.22.
Marks breaks down his biggest takeaway from the earnings report. 
Want Insurance With That? 
Tesla is launching its own insurance company. 
The company will be called Tesla Insurance. 
The company believes that it will be able to offer insurance rates for Tesla owners up to 30% lower than other insurance providers.
Tesla has been working on the insurance offering for some time. CEO Elon Musk first revealed in the company's first-quarter earnings call in April that Tesla was developing an insurance product, claiming it would be "much more compelling than anything else out there."
So, how should investors feel about Tesla insurance?
Premium Pick: How to Play a Surprise Spike on Positive China Trade News
Retirement Fears: Don't Fear Healthcare Costs in Retirement
Success Story: Nepal's Only Billionaire Shares His Success Mantra
Subscribe to our Youtube Channel for more videos : Listen our latest Podcasts on Soundcloud
Catch Up: Today's Top News Videos Below