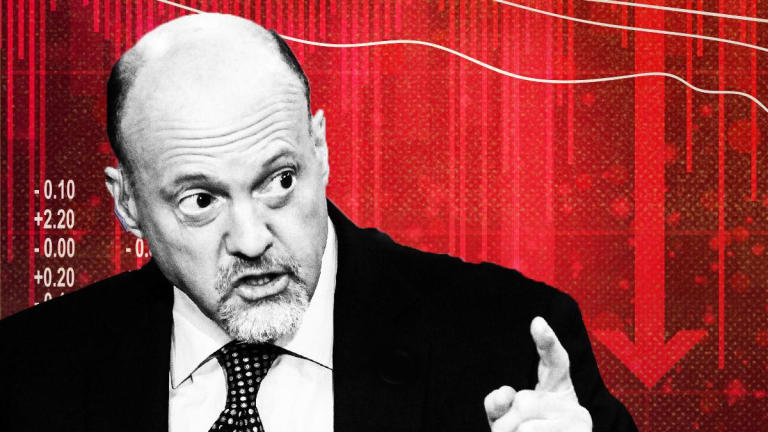 WATCH: How to Navigate Markets, Walmart vs. Amazon, Cisco and Nvidia Earnings
Action Alerts Plus' Zev Fima, Jeff Marks, and Real Money's Kevin Curran dive into the markets, Walmart and Amazon's next-day delivery battle, and look ahead to Cisco and Nvidia earnings.
It's only Tuesday ... 
But there is some good news, at least for the markets.
Markets Rebound, Will It Last?
After China's retaliatory tariffs on $60 billion worth of U.S. imports sent markets reeling Monday, U.S. stock futures pointed to a modest rebound for Wall Street on Tuesday.
Action Alerts Plus' Zev Fima and Jeff Marks zero in on that more and what the market's latest rebound means for investors moving forward.
Battle of Two Titans
Walmart  (WMT) - Get Walmart Inc. Report said Tuesday it will launch a free, next-day delivery service to challenge its online rival Amazon  (AMZN) - Get Amazon.com Inc. Report as retailers step-up their efforts to cater to changing consumption patterns in the world's biggest economy.
Walmart's NextDay delivery service will apply to around 220,000 frequently-purchased items on the Walmart.com website, the company said, and will be offered without a membership on all orders over $35.
What's the big takeaway for retail investors? Real Money's Kevin Curran weighs in on the Stock of the Day.
Earnings Preview: Walmart, Cisco, and Nvidia
Walmart (WMT) - Get Walmart Inc. Report , Cisco (CSCO) - Get Cisco Systems Inc. Report , and Nvidia (NVDA) - Get NVIDIA Corporation Report are reporting their quarterly earnings this week.  What should investors be watching for when the companies report?  
Watch today's Live Show.To see whatAction Alerts Plus' Zev Fima, Jeff Marks and Real Money's Kevin Curran have to say for each.
Watch Jim Cramer's Daily NYSE Show and Replays Below