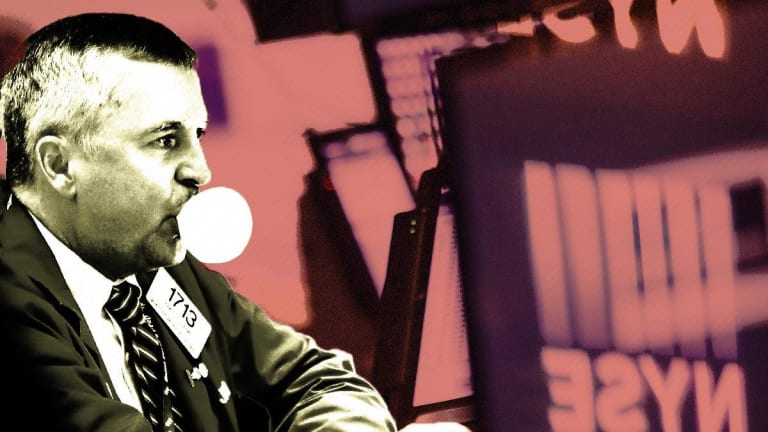 Making Sense of the Market: Follow These Trends, Goldman Sachs Says
Here's Goldman Sachs' advice for making sense of the U.S. market. Hint: Look at these clear trends.
The market is way less confusing than you'd think if you follow a few clear correlations, said Goldman Sachs analysts.
The correlations between performance of the U.S. dollar and performance of select sectors -- if those correlations continue to hold true -- could help investors make educated bets.
"Historical patterns of equity performance alongside sharp dollar moves can provide insight into how investors should position portfolios based on their view of the forward path of the USD," Goldman Sachs analysts wrote in a note to clients. 
The dollar has risen 4.5% this year and the Federal Reserve has telegraphed two more interest rate hikes this year so it's possible the dollar gains even more.
Some sectors perform best when the dollar rises, others don't.  
Financials, healthcare, and consumer staples outperform when the dollar strengthens, the analysts said. In months when the U.S. dollar rose more than 2%, financials, perhaps the best performing sector in this scenario, usually gain roughly 0.5%. More international-focused sectors underperform when the dollar is strong, perhaps because the total cost to a buyer of those goods increases with a stronger dollar. Materials, energy, and information technology are among those that don't perform well in this circumstance. Materials tend to lose close to 2% in months when the dollar gains 2%, according to the note. 
"When the U.S. dollar weakens, investors should favor firms with a larger share of revenues generated abroad," the Goldman analysts recommended. "Companies with the highest international sales exposure typically outperform."