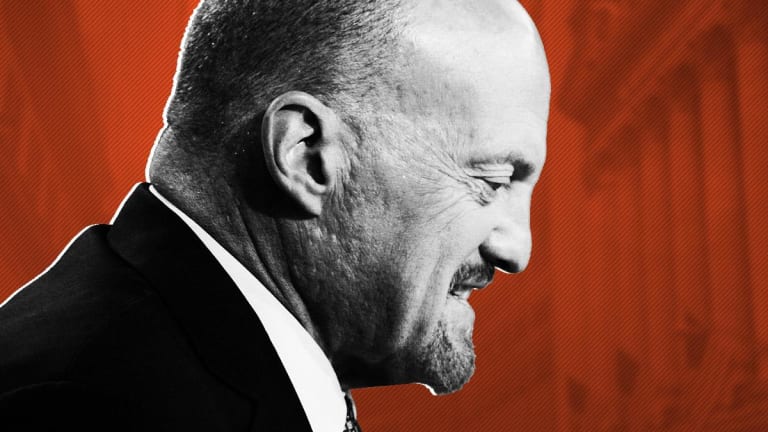 Jim Cramer on FedEx, Huawei, Fiat Chrysler, What Trade Talks Mean for the Market
Jim Cramer zeros in on the latest with the U.S.-China trade deal, FedEx's apology for mishandling Huawei packages, and the Fiat-Renault merger proposal.
Happy Tuesday!
Sorry, but trade is still on top of the market's mind as Wall Street returns from the long weekend. Jim Cramer breaks down what you need to know. 
Is the Market Tired of Hearing About Trade? 
Donald Trump wrapped up a four-day state visit to Japan on Monday with a series of comments that suggested little progress in the U.S.-China trade dispute.  He told reporters during a press conference with Japanese Prime Minister Shinzo Abe that he's "not ready to make a deal" with Beijing.
With the trade talks still in full force, does the market still care about what Trump has to say about trade? Jim Cramer weighs in:
Is It Enough to Just Say You're Sorry? 
FedEx (FDX) - Get FedEx Corporation Report issued an apology this morning for mishandling packages destined for Huawei Technologies amid accusations that it deliberately diverted four parcels addressed to the Chinese tech giant's offices in Asia.
As Huawei is already a sticking point in the U.S - China trade dispute, should investors expect more fireworks going forward? 
Stick with Real Money all day for comprehensive Stock of the Day FedEx coverage. 
And a Little Merger Mania 
Fiat Chrysler  (FCAU) - Get Stellantis N.V. Report submitted a proposal to merge with Renault  (RNLSY) . The joint organization would produce estimated sales of 8.7 million vehicles a year and would be considered the world's third largest car manufacturer.
What does this mean for General Motors (GM) - Get General Motors Company Report and Ford (F) - Get Ford Motor Company Report moving forward?
Tune into the Facebook Live with Jim Cramer at 10 a.m. ET to find out.
Editor's Note. Action Alerts PLUS' Research Analyst Zev Fima is filling in for Katherine Ross.
Related. FedEx Shares Sag as Huawei Snafu Brings Trade War Fears to the Fore