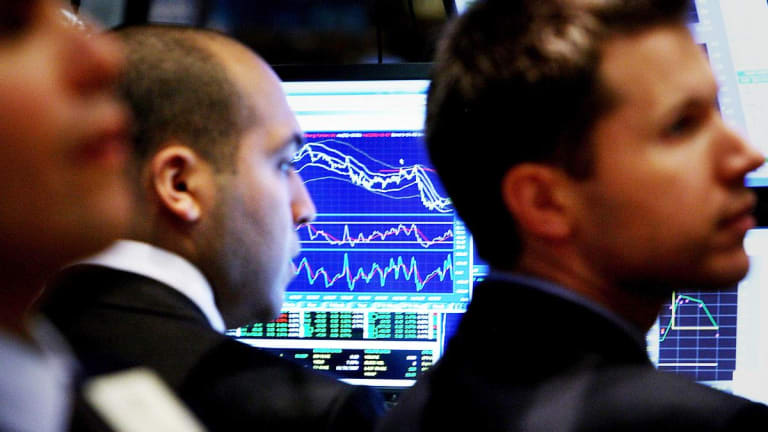 Where Are the Bulls? Jim Cramer on Trade, Nike and Constellation Brands
Jim Cramer tackles the headlines that are impacting the markets, from Nike's decision to pull its July 4th shoe, to Constellation's price target increases and, of course, what's going on with trade?
Happy Tuesday!
Well, it's kind of hump day. 
Jim Cramer breaks down why trade isn't heavily impacting the markets, Nike's (NKE) decision to pull their July 4th shoe that was based on Betsy Ross's American Flag and Constellation's (STZ) price target increases.
What's Goin' On With Trade?
Donald Trump said on Monday that the trade talks with China were "essentially" back on track. 
But don't get your hopes up just yet.
Trump followed up to say that, in order for a deal, the trade talks need to be "somewhat tilted" in the U.S.'s favor. 
And, in case you missed it, the U.S. Trade Representative's office has proposed to increase tariffs by $4 billion to $25 billion.
Should the market be reacting more than it is? Jim Cramer breaks it down. 
Nike's Pulling its July Fourth Shoe
Nike pulled its July 4th shoe, which was inspired by Betsy Ross's original U.S. flag.
The shoe was pulled after Colin Kaepernick, among others, spoke out against the shoe. 
After pictures of the shoe were posted online, Kaepernick-- who is a Nike endorser--reached out to Nike officials saying that he and others felt the Ross flag was an offensive symbol because of its connection to an era of slavery, according to the Wall Street Journal. 
Real Money Stock of the Day: Constellation Brands
Constellation received a series of price targets this week.
Citi raised its price target to $210 from $206, HSBC raised it's PT to $220 from $216 and, finally, Suntrust Robinson raised to $190 from $180.
However, the stock was barely moving Tuesday morning. Is it time for investors to take a sip? 
Related. Jim Cramer: I Defy You to Show Me That Bullish Investors Dominate
Watch Jim Cramer's Daily NYSE Show and Replays Below