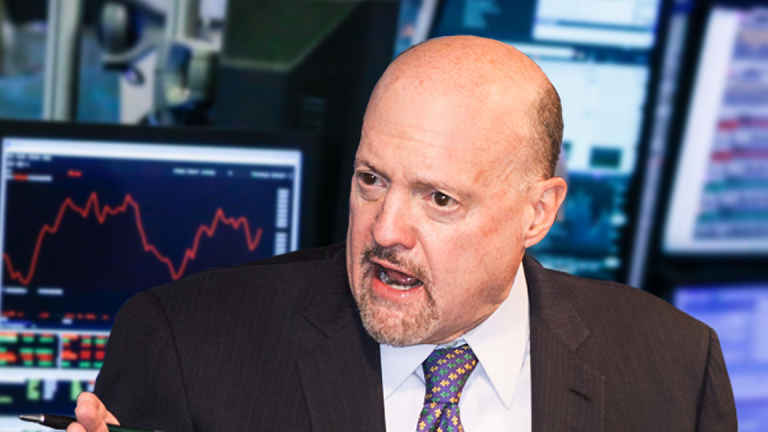 Jim Cramer Talks Jobs, Elon Musk and Samsung
Jim Cramer weighs in on Elon Musk's court hearing and Samsung's weak profit forecast and what it all means for the markets.
Happy Fri-yay!
Elon Musk's Court Hearing
Tesla (TSLA) - Get Report CEO Elon Musk's battle with the Securities and Exchange Commission continued with a showdown in court on Thursday where Judge Alison Nathan ordered both sides back to the negotiation table, giving attorneys for Musk and the SEC two weeks to sort out their differences in the case.
The regulator weeks ago asked Nathan to hold Musk in contempt over a February tweet that misstated, and then clarified, a 2019 production forecast for Tesla vehicles. The agency argued that the tweets demonstrated that no one at Tesla was really keeping watch on Musk's communications as was mandated by a 2018 settlement with the agency. Musk's attorneys countered that the standard for what tweets must be reviewed wasn't clear enough to charge Musk with contempt.
"Tesla still appears to be unwilling to exercise any meaningful control over the conduct of its CEO," said Cheryl Crumpton, the counsel representing the SEC. Crumpton didn't recommend that Musk be required to step down as CEO or as a board of Tesla, but instead asked Nathan to impose a "series of escalating fines" for future violations.
While Musk has thumbed his nose at the SEC on multiple occasions, he made a point of expressing regard for Nathan in a comment to reporters after the hearing.
"I have great respect for Judge Nathan, and I'm pleased with her decision (Thursday). The tweet in question was true, immaterial to shareholders, and in no way a violation of my agreement with the SEC," Musk said.
Related.A Review of Judge Nathan's Positions
Samsung's Weak Profit Forecast
Real Money Stock of the Day Samsung Electronics (SSNLF) said Friday that its first-quarter profit likely would miss expectations, setting up the world's biggest smartphone maker for the weakest bottom line since 2016 and the steepest decline in four years.
Samsung repeated the concerns it unveiled late last month in a rare pre-earnings update that weaker-than-expected business conditions in two of its key markets - memory chips and panel displays - likely would mean first-quarter profit will fall short of analysts' forecasts.
Samsung said it now sees sales of 52 trillion Korean won ($45.7 billion), down 13% from the same period last year and shy of the previous 53.7 trillion Korean won consensus. Samsung also said earnings will slump to 6.2 trillion Korean won, well below the 7.2 trillion estimate, and down 60% from the same period last year.
"To overcome difficult business conditions, the company will strengthen product differentiation based on its technological leadership while also enhancing cost competitiveness via efficient resource management," Samsung said in statement filed to stock exchange regulators late last month. "In the mid to long term, we will continue efforts to strengthen key capabilities by boosting competitiveness of our major businesses while securing sustained growth via strategic investments in R&D, new businesses, etc." 
Watch Jim Cramer's Daily NYSE Show and Replays Below
Related. Samsung Stock Slips as Profits Forecast Falls to Lowest Level in Years
Related. Jim Cramer: Burlington Stores Will Bounce Back From This Weakness
Now that you've had your daily breakdown of the news, head over to Jim Cramer's Action Alerts Plus to hear what Cramer is only telling members of his investing club.