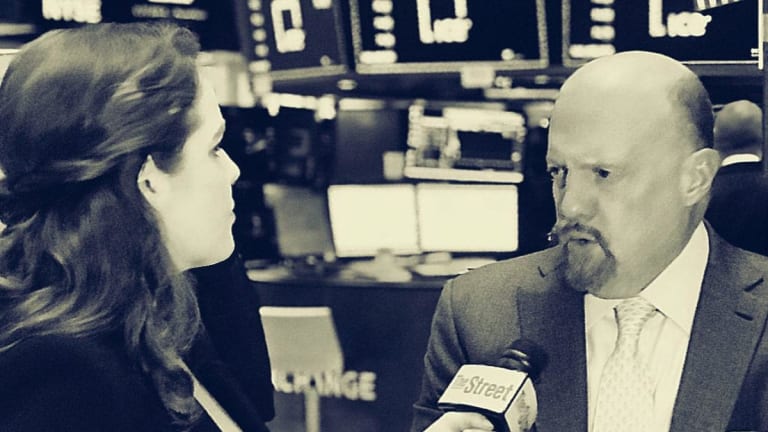 IPO Oh No? Jim Cramer on the IPO Market, Peloton, Uber and Halliburton
Jim Cramer weighs in on Uber, Peloton, and Halliburton.
And it's Monday. 
Jim Cramer weighs in on Uber (UBER) - Get Uber Technologies, Inc. Report , Peloton (PTON) - Get Peloton Interactive, Inc. Class A Report , and Halliburton (HAL) - Get Halliburton Company Report .
Jim Cramer's Got Some Feelings
Cramer's been very honest about his feelings around the IPOs coming to market.
"During the period 1999-2000, more than 350 companies came public that rapidly disappeared but not before they could populate the universe with endless amounts of stocks, both primaries and secondaries that investors simply could not absorb," wrote Cramer.
So, is there anything that would get Cramer excited about an IPO?
Peloton's Got Some Analyst Actions
Peloton got analyst notes from MKM Partners, SunTrust, Raymond James, Needham, Stifel, Oppenheimer, Evercore ISI, Canaccord, Barclays and UBS Monday morning.
Stifel initiated Peloton as a buy Monday morning.
Stifel believes that Peloton has "a long runway in the U.S. and an international growth story waiting to happen."
"More than 174 million people belong to gyms globally, and Peloton believes there is a significant opportunity to grow its business internationally. In 2018, Peloton began its international expansion into the U.K. and Canada and plans to enter Germany in the winter of 2019, which will position it to operate in the largest fitness markets around the world," wrote Stifel. 
Halliburton's Earnings
Real Money stock of the day Halliburton reported earnings before the bell Monday morning.
The company said Monday that North America revenue in the third quarter was $2.9 billion, an 11% drop from the second quarter of 2019, "primarily associated with lower activity and pricing in pressure pumping and well construction services in North America land." International revenue was $2.6 billion, flat with the second quarter.
"International revenue, which was flat sequentially, was up 10% year to date and we remain confident that we will achieve high single-digit international growth for all of 2019," said Jeff Miller, chairman, president and CEO. "International growth continues across multiple regions, benefiting both our Drilling and Evaluation and Completion and Production divisions."
Bull Market Fantasy: LIVE TUESDAY & THURSDAY @10:45AM
Subscribe to our Youtube Channel for more videos : Listen our latest Podcasts on Soundcloud
Catch Up: Today's Top News Videos Below