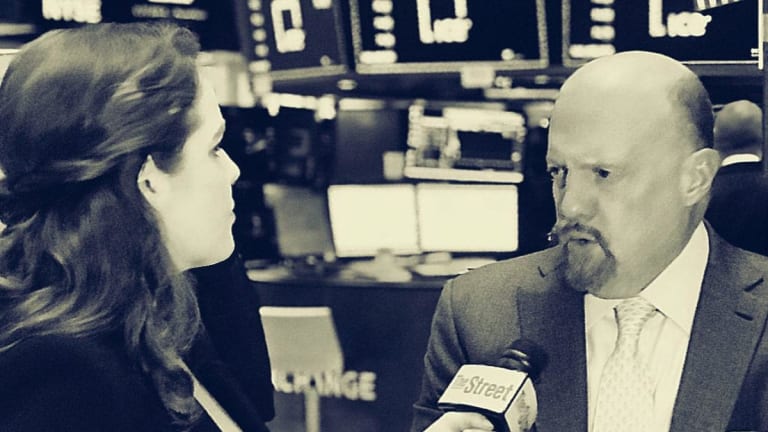 Netflix and Stress? Jim Cramer on Netflix's Earnings, Trade Talks and the Markets
Jim Cramer breaks down Netflix's earnings, which disappointed investors, trade talks and the markets.
Is it Friday yet?
Jim Cramer breaks down Netflix's (NFLX) earnings, which disappointed investors, trade talks and the markets.
What's Going on in the Markets?
Phew. 
I know that there's a lot of headlines to sift through this week. 
We've gotten earnings from a slew of companies and then we heard from Treasury Secretary Steven Mnuchin about the stalled trade talks. 
So, with all of this news, what's the one thing that investors need to keep an eye on?
Trade Talks
Speaking of trade talks...
Let's go over what's going on.
Mnuchin told CNBC that he and U.S. Trade Representative Robert Lighthizer would be hopping on a call with their Chinese counterparts Thursday. 
This is just the latest headline following the meeting between President Trump and Chinese President Xi back in late June. 
Will this conversation be enough to get President Xi and Trump on the phone?
Netflix's Earnings
Whew...
Real Money Stock of the Day Netflix is taking a beating after it missed subscriber expectations Wednesday night. 
However, interestingly enough, Netflix chalks the subscriber miss to a slew of factors--yet none of them are competition. 
"We don't believe competition was a factor since there wasn't a material change in the competitive landscape during Q2, and competitive intensity and our penetration is varied across regions," Netflix said in its earnings release.
Ignoring competition, could Netflix stay large and in charge thanks to their content aggregation and original content? Is that enough to keep consumers coming back when they "Netflix and chill" on a Saturday night?
Related. Netflix and IBM Earnings Spark Negative Response, but Microsoft Will Be Key
Jim Cramer Reveals Which Stocks He Would Buy Right Now and Why