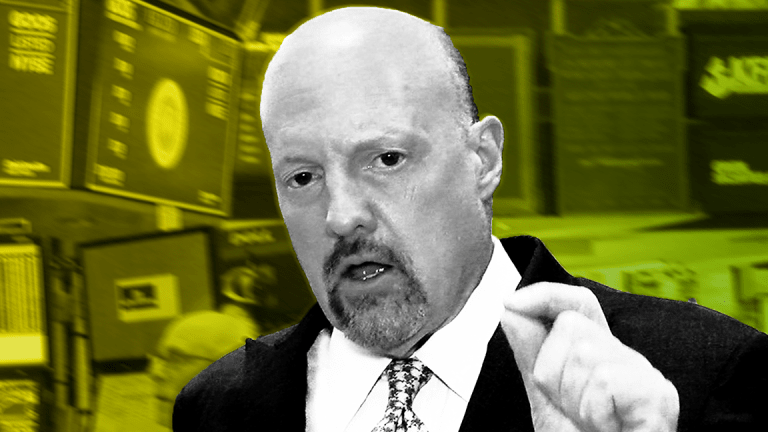 Jim Cramer's Take on Facebook's New Strategy and Kroger's Earnings
Jim Cramer breaks down what Facebook's new strategy means for investors and Kroger's earnings miss means for the grocery store and an upcoming earnings report from Costco.
It's almost Friday...
What's Up, Facebook?
Facebook (FB) - Get Meta Platforms Inc. Report wants to be the place users come for private communications and the company is working on infrastructure to make those communications as secure as possible, according to a new 3,000-word post from CEO Mark Zuckerberg.
"I believe the future of communication will increasingly shift to private, encrypted services where people can be confident what they say to each other stays secure and their messages and content won't stick around forever. This is the future I hope we will help bring about," Zuckerberg wrote. Facebook has been beset by issues concerning the privacy of users' data of late.
Facebook is in the process of integrating its three huge messaging platforms -- Messenger, Instagram and WhatsApp -- so that users on any one of them can communicate directly with each other. It's also reportedly working on a stable cryptocurrency that would enable secure payments to be made between WhatsApp users. 
Kroger's Earnings Whiff
Real Money Stock of the Day Kroger (KR) - Get Kroger Company (The) Report reported adjusted earnings for the three months ending in January came in at 48 cents per share, down 11.1% from the same period last year and 4 cents shy of the Street consensus forecast. Group sales, Kroger said, were also 11% lower at $28.1 billion and again fell short of the consensus forecast of $23.38 billion. Looking into 2019, Kroger said it sees full year earnings in the range of $2.15 to $2.25 per share, lower than the $2.26 estimate from Refinitiv.
Related. Kroger Wilts as Disappointing Results Affirm Weakness in Its Charts
Um, FOBS? 
What exactly is FOBS and why should investors add this new acronym to their dictionary?
The answer: Jim Cramer coined the acronym "Fear of Big Sellers" aka FOBS in his Real Money column yesterday. 
"By now you have heard of FOMO, or Fear of Missing Out. It's what happens when you watch stocks go ever higher and decide, what the heck, I want in, I want to buy stocks, I want ETFs, I want index funds," wrote Cramer. "We don't have FOMO now. We've got FOBS, Fear of Big Sellers, and it is so palpable that its coloring everything and every sector."
Related. Now We've Got FOBS, Fear of Big Sellers
Watch Jim Cramer's Daily NYSE Show and Replays Below