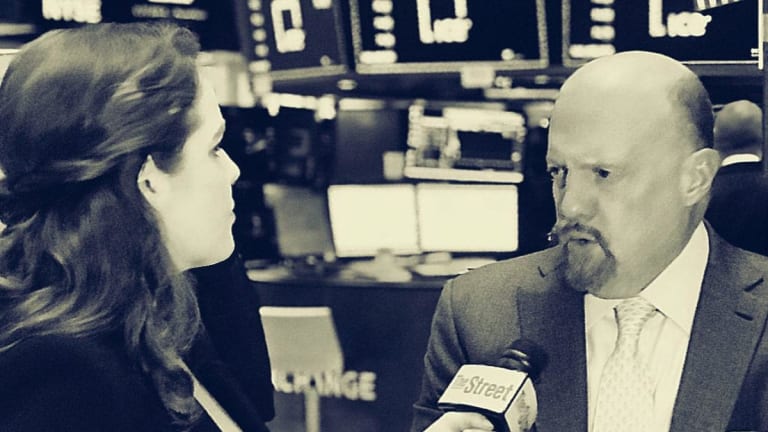 BYND Ridiculous? Jim Cramer on the Federal Reserve and Beyond Meat
Jim Cramer weighs in on the Federal Reserve and Beyond Meat's secondary offering.
Happy almost-Friday!
It's been a long week, but we've almost made it. Congrats, y'all.
If the Markets Ain't Happy...
And they did not react positively to Federal Reserve Chief Jerome Powell's press conference yesterday. 
"We're thinking of it essentially as a mid-cycle adjustment to policy," Powell said during a press conference Wednesday following the Fed's announcement that it was slashing interest rates by 25 basis points. "I'm contrasting it with the beginning of a lengthy cutting cycle."
He then added, that "weak global growth and trade tensions are having an effect on the U.S. economy."
And investors weren't the only ones disappointed.
President Donald Trump tweeted: "What the market wanted to hear from Jay Powell and the Federal Reserve was that this was the beginning of a lengthy and aggressive rate-cutting cycle which would keep pace with China, the European Union and other countries around the world. As usual, Powell let us down."
Is there anything that Powell could have done to stay on the good side of the markets?
Beyond Meat's Secondary Offering
Real Money Stock of the Day Beyond Meat (BYND) - Get Free Report announced the pricing of its secondary offering.
Beyond Meat will sell 3.25 million new shares at $160 each, an 18.6% discount to Wednesday's close, but six times the IPO price. Beyond Meat said the new share offering will raise another $40 million that the company will use to expand its production facilities and boost its marketing campaign.
Is this secondary offering a buying opportunity to get into the stock that's led by, as Cramer refers to him, the Elon Musk of Food--aka Ethan Brown, CEO of Beyond.
Related. Jim Cramer: Don't Make Bets Based on Fed Powell's Commentary
Jim Cramer Reveals Which Stocks He Would Buy Right Now and Why