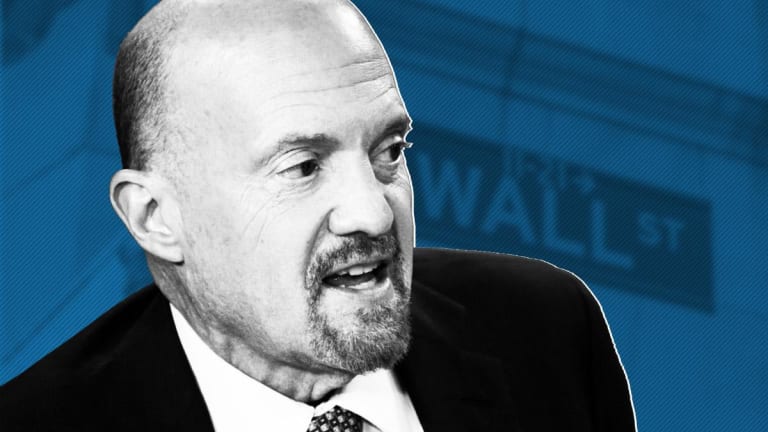 Fed Watch Begins: Jim Cramer Talks Trump's Tweets and Facebook's Cryptocurrency
Jim Cramer tackles what he is expecting from the Federal Reserve, Facebook's official launch of Libra and what he's keeping an eye on in the markets.
Happy Fed week. 
Jim Cramer tackles Trump's tweets, what he is expecting from the Federal Reserve, Facebook's (FB) - Get Facebook, Inc. Class A Report  whitepaper about its Libra cryptocurrency and what he's keeping an eye on in the markets.
Trump's Tweets
Trump tweeted Tuesday morning that he and President Xi of China had a phone call and worked out plans to meet during the G20 summit. 
In response, the markets went into rally mode.
Afraid of the Fed?
The markets are responding positively ahead of the Fed meeting. 
Analysts have coined the term 'Fed drift' to break down a positive market turn before investors hear anything concrete from the Fed and Fed chair Jerome Powell.
Facebook's Crypto Push
Real Money Stock of the Day Facebook released the white paper for its Libra cryptocurrency. 
Cramer broke down some thoughts on Libra in his morning column over on Real Money.
Here's what Cramer's thinking: 
Libra, the initiative, is taking advantage of the Facebook message platform to let individuals who live in challenged currency countries transact without losing value every second to the whims of its government. Forty-eight percent of the people who are part of Facebook's far-reaching network live in unstable currency countries that make their nest eggs vulnerable to the lack of value storage. Now there is a currency that can maintain that storehouse.
Monday morning, over on Cramer's exclusive members-only Action Alerts PLUS Daily Rundown show, Cramer broke down his thoughts ahead of the white paper. 
Cramer called Libra the "anti-Facebook."
What's Caught Cramer's Eye in the Markets?
Cramer is keeping a close eye on whether or not the Dow can hold onto its rally. 
But he's also watching some specific stocks. 
3M (MMM) - Get 3M Company Report because of the possibility that they're "doing more business with China."
Boeing BA because "they [recieved] almost no orders and the stock's going up. What is that saying to me? It says that they're about to get approval."
And, finally, he's got his eye on Home Depot (HD) - Get Home Depot, Inc. (HD) Report . 
"What does that say? People are betting this weekend's going to be really good for gardening," he explained.
Related. Dawn of the Fed
Watch Jim Cramer's Daily NYSE Show and Replays Below