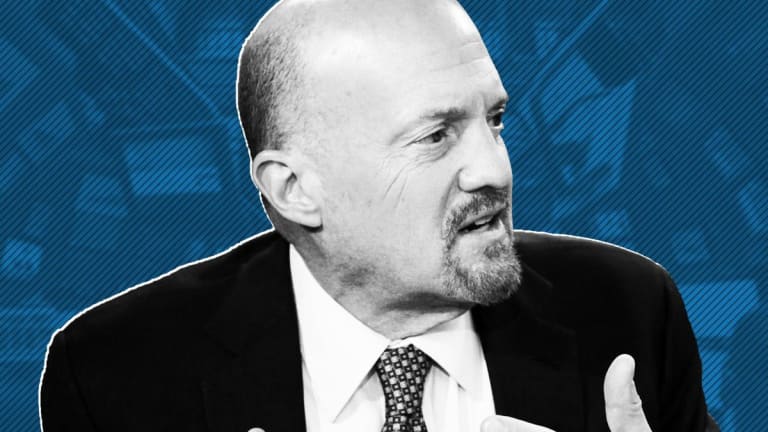 Happy Fed Day! Jim Cramer on the Federal Reserve, AMD and GE
Jim Cramer shares some actionable advice for investors about the Federal Reserve, his thoughts on AMD and GE post-earnings.
Happy hump day!
Jim Cramer shares his best advice for investors heading into the Federal Reserve decision, his thoughts on AMD (AMD) and GE (GE) post-earnings.
Let's Kick it Off With the Fed...
It's officially upon us. 
The markets are going to get that highly anticipated Federal Reserve decision. 
Will we get the 25 basis point cut that investors want? Will we get the more historic 50 basis point cut? Or will there be no cut at all?
Welp.
No pressure, Jerome Powell.
Before Powell takes the podium this afternoon, what's the first thing that investors should do as soon as they know the decision? Here's what Cramer suggests.
Is GE a Turnaround Story?
General Electric posted earnings before the bell Wednesday morning.
GE reported adjusted earnings of 17 cents a share in the second quarter, 5 cents higher than analysts' estimates. Revenue declined 1% to $28.8 billion.
Is this earnings beat a sign that CEO Larry Culp's turnaround plan is gaining traction?
AMD's Earnings
Don't get too distracted by Apple. 
Real Money's Stock of the Day AMD also reported earnings.
The company's adjusted earnings in the quarter were 8 cents a share on revenue of $1.53 billion, down from $1.76 billion a year earlier but ahead of expectations of $1.52 billion.
AMD said it expects third-quarter revenue of $1.75 billion to $1.85 billion, below forecasts of $1.94 billion.
"I am pleased with our financial performance and execution in the quarter as we ramped production of three leadership 7nm product families," said Lisa Su, AMD president and CEO.
Is the softer-than-expected guidance--which can be attributed to consumers holding off on buying consoles until they get new consoles--a sign that AMD is a good long term investment?
Jim Cramer Reveals Which Stocks He Would Buy Right Now and Why
Related.Apple Gains on Stronger-Than-Expected Results and Guidance: 7 Key Takeaways