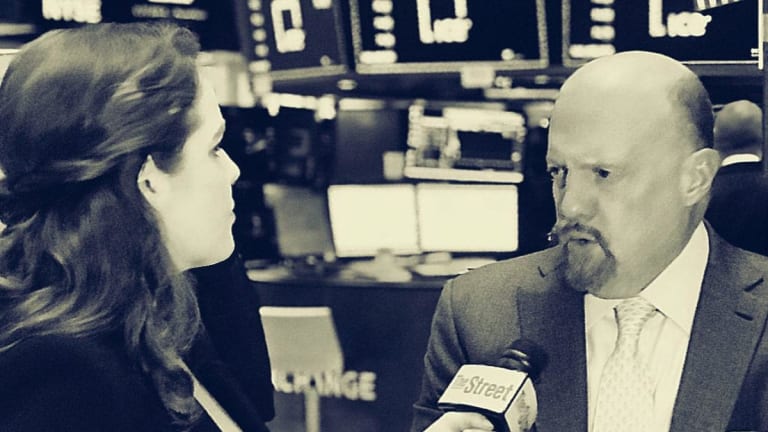 Is This a Market Meltdown? Jim Cramer on EU Tariffs and PepsiCo Earnings
Should investors start worrying about the market? Jim Cramer breaks down the latest market action as markets point to a third day of declines.
Jim Cramer's got some thoughts on the market. 
He's weighing in on Real Money stock of the day PepsiCo's (PEP) - Get PepsiCo, Inc. Report earnings and why a win for Trump may not be a win for the markets. 
What the Tariffs Mean for the Markets
Should investors be worried about the EU tariffs? The World Trade Organization ruled that Washington could counter illegal subsidies to plane-maker Airbus (EADSY) - Get Airbus SE Report  with tariffs on $7.5 billion worth of goods including airplanes made by Boeing's (BA) - Get Boeing Company Report  main rival, French wine, British whiskey and Italian cheese.
Jim Cramer weighed in on them in hisReal Money column Thursday morning. 
"Yesterday, in the midst of one of the worst selloffs we had in ages, there was a moment where I believe that market participants thought that the president might actually take the WTO judgment against Europe and do nothing with it except negotiate. After all, the ruling, against Airbus dumping, was 15 years in the making," wrote Cramer. 
So, why didn't the market react to the news?
PepsiCo's Earnings
Let's talk Pepsi. 
PepsiCo reported core earnings for the three months ending on September 7, the company's fiscal third quarter, came in at $1.56 per share, which is 5 cents ahead of the Street consensus forecast. According to the company, group revenues rose 4.2% to $17.188 billion, topping analysts' forecasts of $16.93 billion.
Looking into 2019, PepsiCo said it could "meet or exceed" its 4% growth target for organic sales, but noted that its full-year core earnings forecast of $5.50 per share remains unchanged, a figure just below the Refinitv estimate of $5.52 per share. 
Bull Market Fantasy: LIVE TUESDAY & THURSDAY @10:45AM
Subscribe to our Youtube Channel for more videos : Listen our latest Podcasts on Soundcloud
Catch Up: Today's Top News Videos Below