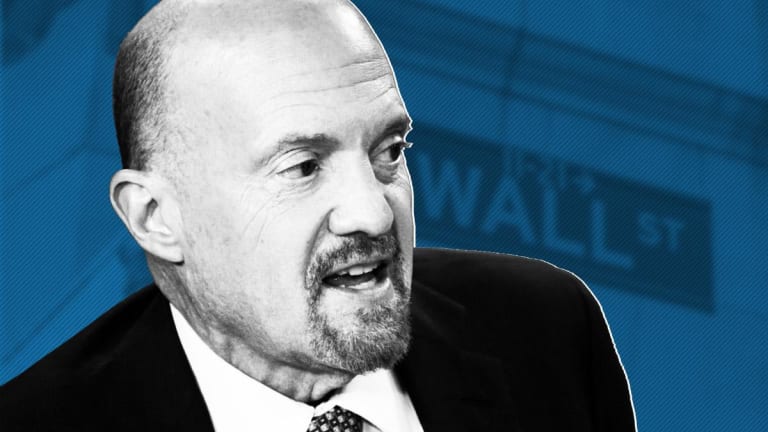 Happy Monday...
Curious about China's slowing growth? What Prime Day means for Amazon (AMZN) - Get Amazon.com, Inc. Report ? Or what to expect from this earnings season? Here's what Jim Cramer is watching as Wall Street kicks off another week. 
What's Going on in the Markets?
Let's take a look at the markets...
China released economic data, showing that the economic growth slowed to its weakest pace in decades. 
China's second-quarter GDP growth rate was pegged at 6.2%, officials said. That's down from the 6.4% rate recorded over the first three months of the year and the slowest rate of expansion since the first quarter of 1992.
Does this data show that President Trump's trade war is one step closer to sealing a deal? 
Earnings Season Is Upon Us...Again
Happy earnings season...
Third-quarter earnings officially kicked off Monday morning. 
Many experts have spoken out, saying that they expect rough waters ahead for earnings season. 
However, Cramer wrote in his Real Money column Monday morning that he doesn't believe that earnings season will be as rough as some have predicted. 
Here's what Cramer wrote: 
Seven months ago, we became indoctrinated in the notion that we would have a recession. Why? Because, with the last Fed rate hike, the bond market became inverted with shorter rates higher than longer rates. That's a signal, a well-established signal that predicts a recession and to ignore it would be to lack in rigor and be courting a disaster if you stayed an optimist, if you stayed a bull.
So, if we're really going to see weak earnings--despite what Cramer's written--how should investors protect themselves?
Real Money Stock of the Day: Amazon
Amazon is kicking off its two-day Prime sale Monday. 
The sale began at midnight Pacific time and runs until Tuesday evening, offering cross-promotional sales from Whole Foods--which the group purchased in 2017--as well as celebrity endorsements from Mark Wahlberg, Jaden Smith, Kristen Bell, Hillary Duff, and Kobe Bryant, among others. 
Last week, Cramer advised investors to hold off on buying more Amazon pre-Prime sale. 
So, with that advice in mind, when should investors get into Amazon?
Related. Jim Cramer: Don't Expect Disappointing Earnings to Push Markets Down
Is Now 'Prime' Buying Season for Amazon Stock?