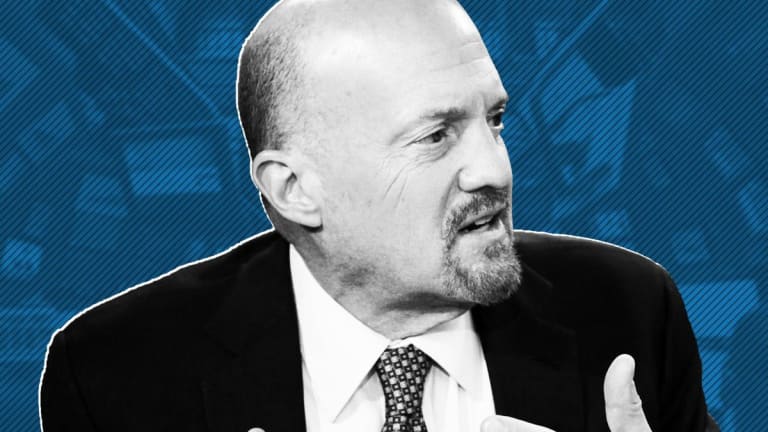 Jim Cramer's Thoughts on Aurora Cannabis and Breaking Up Big Tech
Wondering what's moving these markets? Here's what Jim Cramer thinks about Aurora Cannabis adding Nelson Peltz as an advisor and the proposals to break up big tech.
Happy hump day!
Aurora's New Addition
Aurora Cannabis (ACB) - Get Aurora Cannabis Inc. Report shares were marked sharply higher Wednesday after it named billionaire activist investor Nelson Peltz as a strategic adviser to the Canada-based group, reported TheStreet's Martin Baccardax.
Peltz will advise the group on its global acquisition strategy and potential business partnership, Aurora Cannabis said, and will be granted options to purchase around 20% of the company's shares at $10.34 each ($7.74).
 "Nelson is a globally recognized business visionary with a strong track record of constructive engagement to generate accelerated, profitable growth and shareholder value across many industry verticals that are of great interest to us," said CEO Terry Booth. "Like us, Nelson also takes a long-term view of value creation to benefit all stakeholders. We look forward to working with Nelson to further extend our global cannabis industry leadership by aligning Aurora with each of the major market segments cannabis is set to impact."
Elizabeth Warren Wants to Break Up Big Tech
Elaborating on her proposal to break up the biggest tech companies, Democratic presidential hopeful Elizabeth Warren said Apple (AAPL) - Get Apple Inc. Report needed to be split up, as well, reported TheStreet's Nelson Wang.
Last week, Warren had said that companies like Facebook (FB) - Get Meta Platforms Inc. Report , Amazon (AMZN) - Get Amazon.com Inc. Report and Alphabet (GOOGL) - Get Alphabet Inc. Report had become too dominant and that breaking them up would spur competition and force the companies to be more responsive to users. In particular, Warren said that companies should not be able to both own major platforms and sell their own goods and/or services on them.
In an interview with the Verge over the weekend, Warren indicated that she would include Apple among the tech companies that needed breaking up.
"Apple, you've got to break it apart from their App Store," Warren said. "It's got to be one or the other. Either they run the platform or they play in the store. They don't get to do both at the same time."
Related. Aurora Cannabis Stock Burns Higher After Adding Billionaire Advisor Peltz
Related. Jim Cramer: I'm Not Buying This Tech Multiple Expansion
Want more exclusive tips from Jim Cramer? Lucky you, his next call kicks off March 14 at 11:30 E.T. Here's how you can watch.
Watch Jim Cramer's Daily NYSE Show and Replays Below