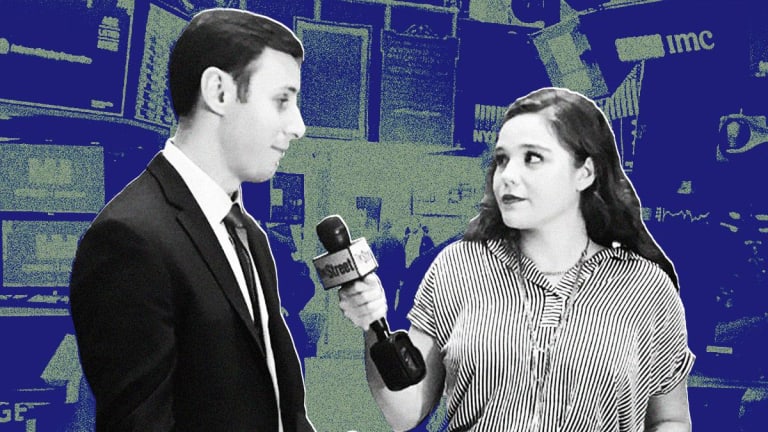 Is This Market in Need of a Workout? What Investors Need to Do Now
Here's what you need to know about Okta, Peloton and the markets.
Happy hump day!
Jim Cramer is off this morning. Jeff Marks, senior portfolio analyst with Cramer's Action Alerts PLUS portfolio, is joining TheStreet live at 10 a.m.
Marks breaks down what you need to know about Okta (OKTA) , Peloton and the markets.
What's Going On in The Markets?
Let's talk yields...
The 10-year yield on Tuesday fell to its lowest level against the two-year rate since 2007. On Wednesday, the two-year Treasury yield was 1.516%, while the yield on the 10-year was at 1.468%. The 30-year yield hit a new record low of 1.9072% on Wednesday and recently traded at 1.918%.
With that said, what yield should investors watch?
Okta Reports Earnings
Real Money Stock of the Day Okta is set to report earnings after the bell Wednesday, Aug. 28. 
With a stock that's up over 118% in the past year, what's it going to take to keep the stock soaring?
Peloton's Ready to Go Public
Peloton had confidentially filed its S-1 with the SEC in June.
The company plans to go public on Nasdaq under the ticker PTON.  
Peloton posted revenue of $915 million for the fiscal year 2019, representing growth of 110% over the prior year. Its net losses also widened, with Peloton reporting a loss of $245.7 million compared to $47.9 million in fiscal 2018.
What would it take to make Peloton the right fit for your portfolio? 
Premium Pick: Best Way to Handle Your Portfolio in This Precarious Market? Risk Management
Jim Cramer:Stick to Your Gameplan, Not Politics When Investing
Success Story: Nepal's Only Billionaire Shares His Success Mantra
Ask the Expert: Ask the Expert: Here's How Cannabis Investing Differs From Other Sectors
TheStreet Explains:What Is the 10-Year Treasury Bond?
Subscribe to our Youtube Channel for more videos : Listen our latest Podcasts on Soundcloud
Catch Up: Today's Top News Videos Below