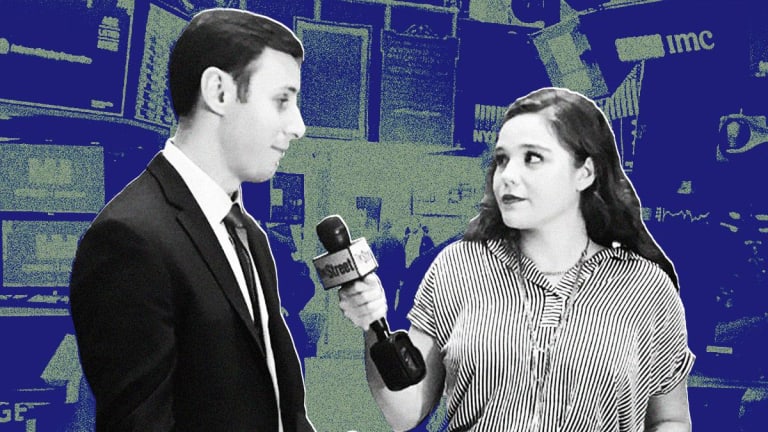 What Investors Need to Know About Tariffs, Five Below and Beyond Meat - Video
Here's what investors need to know about the potential trade wars that the U.S. is facing, Beyond Meat's first earnings report and Five Below's earnings.
Is it Friday yet?
Here's what investors need to know about the potential tariffs on Mexican goods, which are set to take effect on June 10, and now a potential extra $300 billion on Chinese goods, per President Trump. 
And, of course, we can't ignore earnings season. 
Five Below (FIVE) - Get Five Below, Inc. Report reported earnings after the bell Wednesday night and Beyond Meat (BYND) - Get Beyond Meat, Inc. Report is slated to report after the bell Thursday. 
Jeff Marks, senior portfolio analyst for Jim Cramer's Action Alerts PLUS investing club, is filling in for Cramer. 
How Should Investors Approach a Two-Front Trade War?
Feeling a little anxious after seeing the headlines around tariffs?
In case you missed it, Donald Trump said that "not nearly enough" progress had been made in talks between U.S. and Mexican officials aimed at solving a simmering border crisis that has raised tensions between Washington and one of its biggest trading partners.
With the threat of tariffs on all Mexican imports set to take place on June 10, and Mexican officials preparing a list of products it will hit with reprisal levies that are aimed at Trump-supporting states, investors are increasingly growing concerned this latest trade spat could further derail a fragile global economy.
"Our talks with China, a lot of interesting things are happening. We'll see what happens ... I could go up another at least $300 billion and I'll do that at the right time," Trump told reporters on Thursday.
Marks weighs in on what the latest round of tariff rhetoric could mean for investors. 
Five Below's Earnings 
Real Money Stock of the DayFive Below posted earnings Wednesday after the bell. 
"As a value-driven retailer we are concerned about higher tariffs as they will be impactful to our business and lead to higher prices," CEO Joel Anderson told investors on the earnings call. "With the current $250 billion of products imported from China subject to tariffs, about 15% of our total receipts for 2019 are impacted including both directly and indirectly imported products."
"As we previously discussed we were able to fully mitigate both the dollar and the margin rate impact of the 10% tariff," he added. "We expect to mitigate the jump to 25% and are working on a number of options to do so including vendor negotiations, price increases on our $1 to $4 items, process efficiencies and overtime moving production to other countries."
Does this mean that Five Below is going to become Ten Below?
Beyond Meat's Earnings
Analysts polled by Factset expect that company to post a loss per share of 15 cents.
"With expectations high, we maintain our Hold on BYND ahead of co.'s 1Q earnings report on Thursday. We expect few surprises in the quarter as the company provided recent outlook in April; however, given broad-based business momentum, expectations of a [McDonald's (MCD) - Get McDonald's Corporation Report ] win, and positive recent news flow, we believe the market widely expects an upward revision to BYND's outlook," wrote Jeffries analysts in a note looking ahead to Beyond's earnings.
Is it time to add Beyond to your portfolio?
Related. Jim Cramer: Trump Makes Mexico Situation Fluid, and Nothing Is Worse Than Fluid