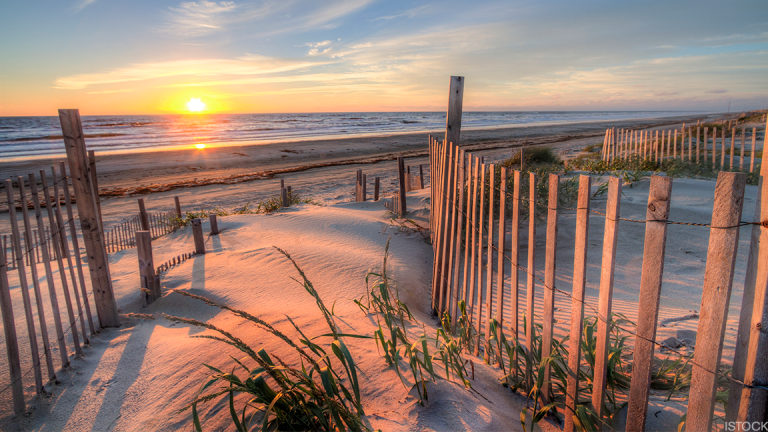 TheStreet Rewind: Investing Strategies for the Dog Days of Summer
Get ready for the week ahead with TheStreet's video newsletter Rewind & Unwind. Investing Strategies for the end of summer, earnings, Fed, tariffs and more!
Hello Rewind Friends - 
It's definitely a beach kind of day!  Right now - I'm enjoying my Sunday 434 miles from Wall Street.  Yes, it's time for some R&R with family at the beach in Nags Head, North Carolina.  
After a sandy, sun induced nap this afternoon... I'll brace for the week ahead by reading more selloff strategies from our fearless leader Jim Cramer.

Here are a few other items that caught my eye:
Premium read on RealMoney.com 3 Stocks From Jim Cramer to Consider for Your Stock Market Shopping List
TheStreet's August Special Report Trading Strategies: It's the Dog Days of Summer
TheStreet's daily show 'Cramer Live' BYND Ridiculous? Jim Cramer on the Federal Reserve and Beyond Meat

The good news? The peak of earning's season is over. Whew. What a whirlwind.  On top of that, there's the rate cut from the Federal Reserve and new tariffs on China.  Wall Street gave us quite a Friday.
I guess it's no surprise that this news onslaught keeps my colleague (and social media's dark heart) Dan Kuhn on his toes.  His real-time reporting has been on fire! That means you don't have to panic if you miss an earning's call or news that moves the market.  TheStreet's Twitter account has up-to-the-minute news & analysis. Just follow us on Twitter @TheStreet.
I promise, it will be entertaining & informing! Check out a few highlights on that roller coaster Friday.
Educational and Entertaining!
The Biggest Threat to Your Retirement? Check Your Basement
Dunkin' Asked Me to Try the Beyond Sausage Breakfast Sandwich, So I Did
How Investors Should Approach President Trump's September Tariffs
This Is One of the Oldest Streets in NYC - Can You Name It?Now, it's time for you to go out and enjoy these wonderful days of summer before they're gone!
Enjoy & I'll see you next week!Julie Iannuzzi
VP, Video Production & Multimedia Strategy
Twitter: @JulesVideo Instagram @JulieIannuzziWas this newsletter forwarded to you? Get it every weekend in your mailbox, just sign up here.