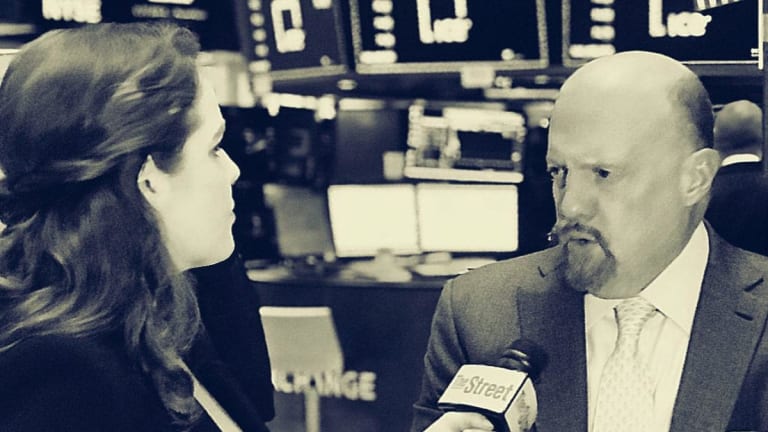 One Jobs Report to Rule Them All: Jim Cramer on the Markets, Costco and HP
Jim Cramer's breaking down what you need to know about the markets, Costco COST, and HP.
Happy Fri-yay!
Jim Cramer's breaking down what you need to know about the markets, Costco (COST) - Get Costco Wholesale Corporation Report , and Real Money Stock of the Day HP (HPQ) - Get HP Inc. Report .
How Are the Markets?
It's jobs Friday!
We got the September jobs report on Friday. 
The numbers came in at 136,000, slightly below forecasts of 145,000. Jim Cramer breaks down what implications investors need to keep in mind:  
Costco Earnings
The retail giant posted earnings Thursday evening. 
For the quarter that ended Sept. 1, Costco reported earnings of $2.47 a share on a 7% increase in revenue to $47.5 billion.
Comparable-store sales rose 5.1%, missing the Refinitiv forecast of 5.25%, but membership renewal rates in both the U.S. and Canada and in markets around the world continued to trend near record highs.
HP Plans to Cut Up to 16% of Its Workforce
HP announced the job cuts Thursday at an analysts' meeting led by incoming CEO Enrique Lores, who was head of the division that includes the profitable business of selling ink for HP printers.
"We are taking bold and decisive actions as we embark on our next chapter," said Lores. "We see significant opportunities to create shareholder value and we will accomplish this by advancing our leadership, disrupting industries and aggressively transforming the way we work."
"We will become an even more customer-focused and digitally-enabled company, that will lead with innovation and execute with purpose," added Lores, who replaces the outgoing Dion Weisler, who stepped down from HP in August citing a family health issue, on Nov. 1.
More from Cramer: Jim Cramer: These Stocks Are Cheap... if We Avoid a Recession
Bull Market Fantasy: LIVE TUESDAY & THURSDAY @10:45AM
Subscribe to our Youtube Channel for more videos : Listen our latest Podcasts on Soundcloud
Catch Up: Today's Top News Videos Below