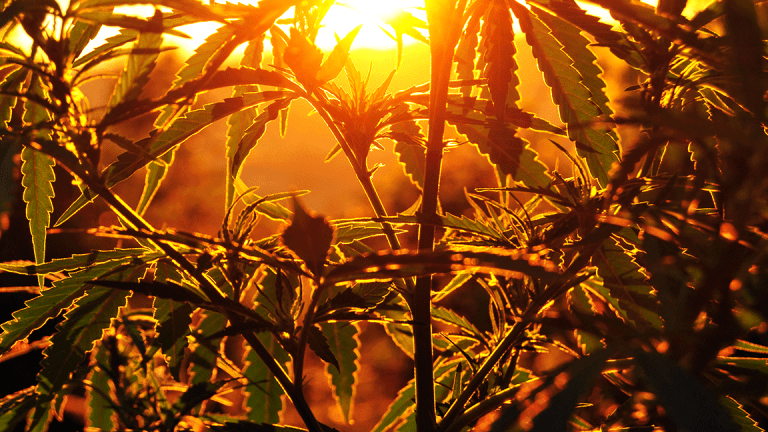 Canadian Pot Legalization Could Be A Fresh Tailwind for Cannabis Stocks
'There's so much momentum -- and Canada helps with that momentum,' one expert says.
Legal-cannabis stock Tilray Inc. (TLRY) - Get Free Report  is up some 630% year to date, while rival pot company Canopy Growth Corp. (CGC) - Get Free Report  has gained some 130%. Medmen Enterprises Inc. (MMNFF) is up 118% for the year and Aurora Cannabis Inc. (ACBFF) has gained 55%. And now, the volatile-yet-promising cannabis sector might get a new tailwind Wednesday when Canada fully legalizes recreational marijuana. 
While Canada will allow individual provinces to tailor specific rules on pot sales to some degree, Canadians 18 or older will generally be able to buy legal weed. Industry watchers expect many other countries to follow Canada's lead and legalize pot.
Industry experts are still doing due diligence on how much money people will ultimately spend on cannabis, but the number is likely to be substantial. "It certainly is a very large number," Smoke Wallin, President of Vertical, a Los Angeles-based cannabis seller, told TheStreet.
Constellations Brands COO Bill Newlands told Jim Cramer at TheStreet's Boot Camp for Investors this past Saturday that "in the next 10+ years, this is going to be a $200 billion business worldwide -- and some would argue [that's] understating the case." 
In fact, many are comparing the cannabis space to the alcohol industry, as weed-infused beverages are emerging as a potentially intriguing product. In fact, market watchers say pot-related drinks could eat into the alcohol market in the long run.
"If the alcohol beverage industry is roughly $260 billion, cannabis combined with the medical side of things could well be bigger than that," Wallin said. By contrast, experts value the current global cannabis market at less than $30 billion, so the relaxed regulations in Canada could help propel the industry to great heights. 
For investors, simply buying cannabis stocks across the board might not be the best strategy. A better strategy could be buying shares in the right companies, as Canadian market share could be won and lost with branding.
But at least at first, Canada's new Cannabis Act will restrict weed sellers to generic packaging and won't allow any advertising that differentiates between products. "What would you advertise if you can't differentiate?" Wallin said. There "could be a very long slow process of discovery where consumers have to find out for themselves," he said. 
Still, Wednesday's Canadian pot legalization could push the United States to do the same. "Now there's so much momentum -- and Canada helps with that momentum," Wallin said. "So, we're not very far away."
(This story has been updated.)