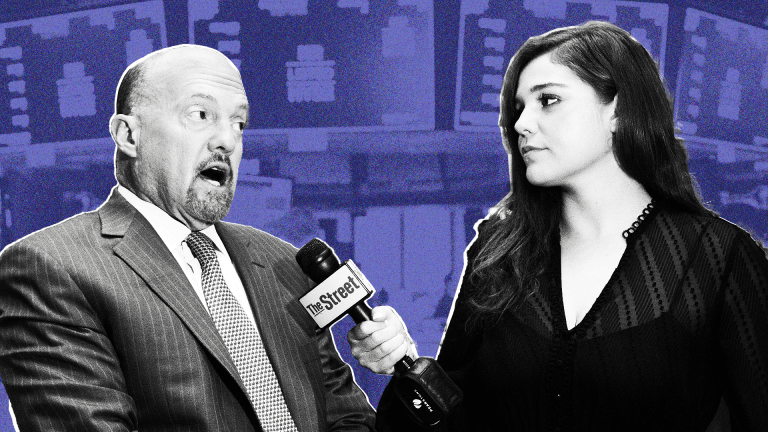 Merger Wednesday? Jim Cramer Talks Xerox's Reported HP Bid, Walgreens
Jim Cramer is breaking down CVS, Walgreens, Xerox and HP.
Happy hump day!
Jim Cramer's tackling CVS (CVS) - Get Free Report , the reports that Walgreens (WBA) - Get Free Report is considering going private, and his thoughts on reports that Xerox XRX has made an offer to buy HP (HPQ) - Get Free Report . 
Walgreens Boots Alliance Is Reportedly Considering Going Private
Walgreens Boots Alliance (WBA) - Get Free Report , the giant drugstore and healthcare chain, is looking into the prospect of going private, a deal that would be the largest leveraged buyout in history, reports said Tuesday.
People familiar with the matter told Reuters and Bloomberg that the Deerfield, Ill., chain has held informal talks with private-equity firms, wrote TheStreet's Rob Daniel.
The company couldn't immediately be reached for comment by TheStreet. Chief Executive Stefano Pessina is Walgreens' largest holder with about 16%, the reports said.
The people who spoke with Reuters said the chain has retained the investment bank Evercore to explore whether a take-private is feasible.
What would this kind of move mean for Real Money Stock of the Day CVS? 
Is a Xerox and HP Merger on the table? 
Xerox has reportedly made an a cash-and-stock offer for HP. Is this a case of too little, too late? 
Bull Market Fantasy: LIVE TUESDAY & THURSDAY @10:45AM
Subscribe to our Youtube Channel for more videos : Listen our latest Podcasts on Soundcloud
Catch Up: Today's Top News Videos Below