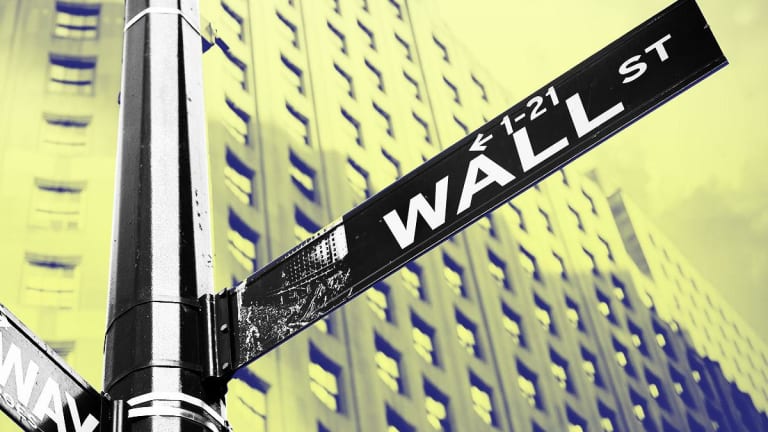 Stressed Out? What to Know About the Big Banks, Nike, Apple and Trade
Action Alerts PLUS senior analyst Jeff Marks what investors need to know about the bank stress tests, Apple's loss of Jony Ive and what to expect from trade.
Phew. It's finally Fri-yay. 
Let's break down what investors need to know about the bank stress tests, Nike's earnings, Apple's loss of Jony Ive, Chief Design Officer, and what investors need to do post-trade talks. 
Jeff Marks, senior portfolio analyst for Jim Cramer's Action Alerts PLUS portfolio, is filling in for Cramer. 
Trade Talks
President Xi and President Trump are gearing up to meet on the sidelines of the G20 summit in Japan.
Larry Kudlow, White House economic advisor, told Fox News there were no pre-conditions to the meeting, adding that "we believe it's quite possible if the meeting goes well that the Chinese will come back to the negotiating table and we might be able to pick up where we left off in May."
However, investors have to keep in mind that next week is a holiday week. 
In fact, Jonathan Corpina, a trader on the floor of the NYSE, warned TheStreet earlier this week that investors should keep in mind that next week is a low volume, high volatility week. 
So, in light of that, how should investors protect themselves? Here's some advice from Marks. 
Nike's Earnings
Nike (NKE) - Get NIKE, Inc. (NKE) Report posted earnings after the bell Thursday. 
The company posted fiscal fourth-quarter earnings of 62 cents a share, falling short of estimates of 66 cents. Revenue rose 4% to $10.2 billion, just ahead of forecasts of $10.16 billion. Sales in China surged 15.5% to $1.7 billion.
Nike did manage to demonstrate growth in China, but can the swoosh continue? 
What to Do After Nike Earnings
Apple's Losing Its Chief Design Officer
Ive joined Real Money Stock of the Day Apple (AAPL) - Get Apple Inc. (AAPL) Report in 1992, he's best known for his work on iMac, iPod, iPhone and Apple's interface design. In 2012, Ives', a native of the United Kingdom, was knighted for his work. He was a fixture of Apple's presentations introducing new products over the years.
Most recently, Ive worked on the Apple Park.
"Jony is a singular figure in the design world and his role in Apple's revival cannot be overstated, from 1998's groundbreaking iMac to the iPhone and the unprecedented ambition of Apple Park, where recently he has been putting so much of his energy and care," said CEO Tim Cook. "Apple will continue to benefit from Jony's talents by working directly with him on exclusive projects, and through the ongoing work of the brilliant and passionate design team he has built."
What impact will the departure have on Apple stock going forward? 
Apple Was Designed to Handle Ive's Departure
Bank Stress Tests
Congrats to the Big 18. 
All 18 major Wall Street banks passed the Fed's stress tests. 
That includes banks like JPMorgan (JPM) - Get JPMorgan Chase & Co. (JPM) Report , Bank of America (BAC) - Get Bank of America Corp Report , Citigroup (C) - Get Citigroup Inc. Report , and Goldman Sachs (GS) - Get Goldman Sachs Group, Inc. (GS) Report . 
The banks were cleared to pay out billions of dollars of capital to shareholders as dividends and stock buybacks after the Fed declared that they could survive a severe recession with the financial strength to spare.
When should you add a big bank to your portfolio? 
A Q2 Lookahead
Today, concludes the second quarter of 2019. 
So, what should investors keep an eye on going forward?
Real Money contributor Chris Versace told TheStreet that he's keeping a close eye on Q3 earnings and the Federal Reserve. 
But what else should investors keep their eyes on? Here's what Marks thinks. 
Watch: Pro Skater Ryan Sheckler Reveals Biggest Financial Mistake and What He Learned