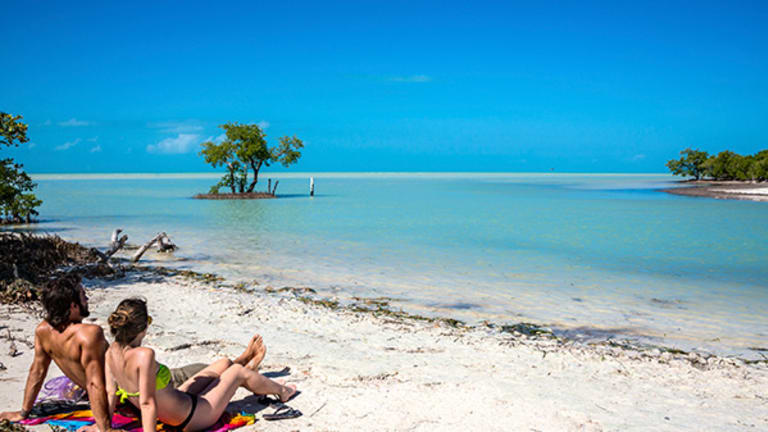 5 Investing Podcasts Perfect For Your Beach Weekend
Heading to the beach? Check out these podcasts: Why Trump Doesn't Want a Soft Brexit, CEO of Carnival, Carnival Cruise CEO on Inclusion, Climbing the Ranks and Booking the Best Cruise, Skully COO Reveals the Future of Smart Technology and more.
Good Morning RewindFriends!
This weekend is definitely a beach weekend!! Where shall we go? Hamptons? Jones Beach? Ocean City? or maybe a motorcycle ride to Mohonk Mountain House? Ah, the choices are endless when you live in New York!
Grab the beach towels, flip flops, pack a cooler of your favorite snacks and drinks (maybe a cocktail or two!) and slip on that swimsuit! C'mon you can do it!
Oh, don't forget to pack those headphones! I've got you covered with podcasts that will help you unwind and get a a little more savvy when it comes to investing!
                            NOT A REWIND SUBSCRIBER? NO WORRIES - CLICK HERE.
5 PODCASTS THAT MADE US SMARTER
Listen: Here's What You Need To Know About ETFs Today (Hint: They're on Fire!)
Deborah Fuhr is an Exchange Traded Funds trailblazer.
She has been in the ETF world for more than two decades now.
And she was chock full o' facts. For instance:
There are over 7300 ETFs now, including 24 in Iran
ETFs have more than a $1 billion in assets over hedge funds
There have been 51 months of positive net new assets to ETFs, globally
Listen to this engaging conversation when Fuhr sat down with TheStreet's @TracyByrnes.
The trade wars have officially kicked off. So how will this affect your wallet?
Will companies pass the extra cost of those tariffs on to the consumer? And how will these extra costs hit their bottom line?
Listen to TheStreet's Tracy Byrnes and Scott Gamm talk with Nick Colas, co-founder of Datatrek Research
Catch an excerpt in TheStreet's #Audiogram below. 
President Donald Trump's visit to the U.K. was controversial even before he stepped off the plane, but he did not hesitate to further fuel diplomatic flames.
Trump took aim at Theresa May's "soft Brexit" strategy to maintain similar ties to EU rules for markets, which he sees as a threat to the two-way, exclusive trade deal he hopes to score with the U.K.
Our @mdbaccardax and @ScottGamm break down the president's busy week in Europe.

Carnival Corp.'s stock may be riding some waves this year, but the company's outlook remains bright. A combination of ship innovation and strong demand for cruise trips by millennials and boomers has Carnival (CCL) and rivals sitting pretty.
From his humble upbringing to the C-Suite, CEO Arnold Donald talks about his rise through the executive ranks and the future of cruising.
In particular, he focused on innovation and inclusion. Lean back and enjoy this insightful conversation with TheStreet's @BrianSozzi or check out this audiogram excerpt below.

Meet Skully Tehnologies, an augmented reality, artificial intelligence, wearable tech company.
Its first product is a motorcycle helmet that has augmented reality and artificial intelligence features.
It's called the Skully Fenix AR.
Chief Operating Officer John Lauten sits down with me to talk about the new helmet (which will be released any day now!) and the future of AI & Motorcycles!
TheStreet #Audiogram is right below!
Want 5 More Podcasts Perfect for the beach?
NO PROBLEM! Sign up for TheStreet's Rewind Newsletterjust click here.
That's gonna wrap things up for this weekends Rewind Newsletter. Can't wait to pull my toes out of those motorcycle boots and slip them into the cool, wet sand of the beach. Now, which one shall I travel to.....

Best,
Julie Bennett Iannuzzi
VP,Video/Podcast Production & Multimedia Strategy
Video Production & Multimedia Strategy
Twitter @JulesVideo
Instagram @JulieIannuzzi