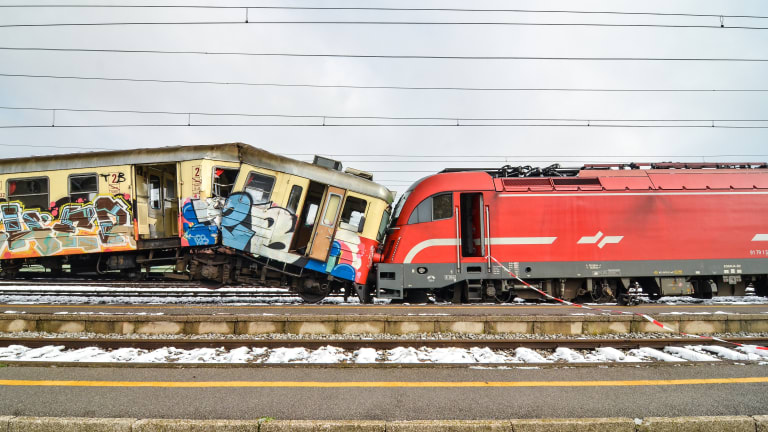 How to Avoid a Stock Market Trainwreck in 2020
Buying what's working in crisis regimes can steer you clear of the worst stocks.
Being contrarian doesn't pay – at least not in environments like the one we're in now.
I know it sounds like overly simplistic advice, but "buying what's working" is a wise move in this market.
And that's doubly important to keep in mind now, as stocks test higher ground.
That's because focusing on relative leaders could help you avoid a portfolio trainwreck if the market loses its footing here.
Looking back at similar investing environments over the past three decades -- that is, months following a 25% or greater drawdown in the S&P 500 -- owning what's already been working has dramatically boosted the odds of making money going forward.
We're currently about three months out from the March low in the S&P 500. In three other similar past crises, the average stock had about a 50/50 chance of winding up higher another month later.
But build a portfolio made up of only stocks with positive six-month relative strength, and the chances of winning jump to 79% a month later. Miss out on those names, and your odds of a win drop to 46%.
While market history never repeats, it does rhyme. And prior crisis-market data clearly show that stocks that have been working during the worst of the selloffs outperform beyond the crises:
Of course, that doesn't mean that any stock that's up in the last six months is guaranteed to wind up higher a month from now – but on average, the relationship between relative strength and forward returns is pretty clear.
Here's where things get interesting…
The relationship is most significant at the margins – owning what's working does a better job of selecting winners, but almost more importantly, it does an incredible job of disqualifying losers.
Not owning stocks with negative 6-month relative strength steers you clear of 97% of the names that shed 10% or more in the next month.
Just eliminating that junk means you're in a drastically better position to outperform the market than you would be otherwise.
That's important to keep in mind as the market teeters near new record highs despite a slew of economic pressures this summer.