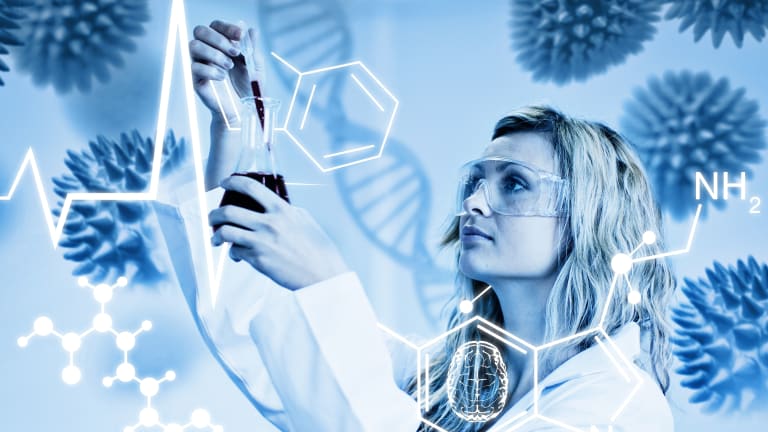 Two Notable Late Analyst Calls For Wednesday, July 11th
A quick synopsis of two notable analyst calls that could move the following small biotech concerns late in the day
**"**Every generation laughs at the old fashions, but follows religiously the new." ― Henry David Thoreau
Sign Up Free Today: To comment on this article or to get and read these full articles free every day before the market open to your 'in box' as published, just hit the + Follow button in the upper right-hand corner of this site.
Here are two analyst calls this afternoon which could buoy the small cap biotech names into the close and into tomorrow's market open.
Cantor Fitzgerald reiterates its Overweight rating and $14 price target on small cap concern Corium (CORI). This is a firm just outside San Francisco that focuses on the development, manufacture, and commercialization of specialty pharmaceutical products in transdermal and transmucosal delivery systems. Here is Cantor's current view on this name which is rising in trading this afternoon.
"We reiterate the Overweight rating and $14 PT for CORI stock. We believe the Corplex donepezil patch is approvable and that it could become an important treatment for Alzheimer's disease (AD) by virtue of its 7-day transdermal delivery format and the potential to avoid GI side effects commonly associated with oral delivery of the drug. From a corporate development standpoint, we believe the patch will be an important validator of the CORI's technology and product development capabilities and could provide an opportunity for the company to commence commercial activities, albeit on a relatively small scale."
This is an interesting little company that just did a presentation at Jefferies big healthcare conference in June. It can be accessed here.
Author's Note:To get our free research articles on attractive biotech and pharma stocks as soon as they are published from our SeekingAlpha handle, just clickherefor our profile. Hit the big orange "Follow" button and choose the real-time alerts option.
Myovant (MYOV) sees its first analyst activity in three and a half months as Cowen & Co. reissues its Buy rating this afternoon. On April 25th, Citigroup raised its price target from $17 to $44 and provided this color behind that move, paraphrased...
"We expect the initial Phase 3 endometriosis/uterine fibroids data expected in 12-18 months to be positive and it is time to assign full credit to Relugolix in the U.S. for endometriosis/uterine fibroids. We believe the trials will be successful and is giving 100% probability in endometriosis and uterine fibroids in the U.S. and 50% in Europe as well as 50% credit in prostate cancer worldwide"
The stock has had a nice run since Citi's price target revision and is up some two percent today heading into the close.
New Free Report Available: My colleagues at Investors Alley have just published a free report entitled '10 Simple Rules To Trade Options Like A Pro' for those that want to learn more about profitably adding options strategies to their investing 'toolbox'. It is now available free via download HERE.