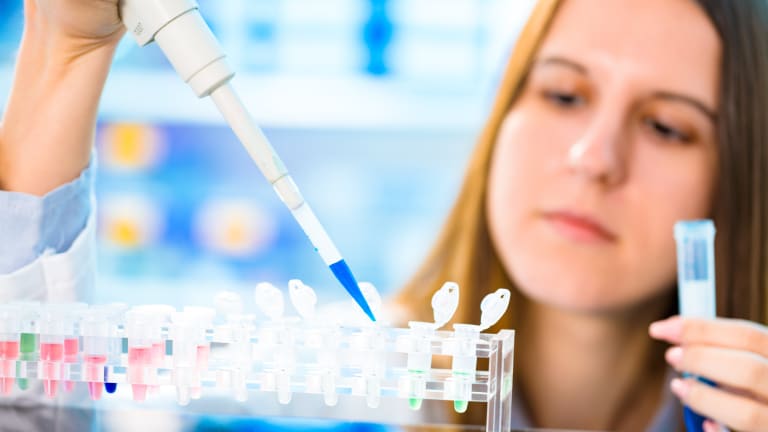 Two Notable Analyst Calls For Tuesday, June 26th
A quick synopsis of two notable analyst calls that could move the following small biotech concerns
A quick synopsis of two notable analyst calls that could move the following small biotech concerns
"The tyrant dies and his rule is over, the martyr dies and his rule begins." ― Søren Kierkegaard, The Journals of Kierkegaard
Sign Up Free Today: To comment on this article or to get and read these full articles free every day before the market open to your 'in box' as published, just hit the + Follow button in the upper right-hand corner of this site.
We are starting a new feature today. We are going to provide a quick synopsis of two analyst calls about a half hour before the market close every trading day. These analyst takes could move these small cap biotech concerns into the last part of the trading today as well as the following day in the markets.
Goldman Sachs is reiterating its Buy rating and $188 price target on GW Pharma (GWPH) after the FDA approved its primary compound Epidiolex yesterday to treat two rare forms of epilepsy. Goldman's analyst notes he is 'positive on the label given its breadth and the lack of adjunctive therapy requirement, thus enabling the drug to be prescribed as monotherapy'
The stock has had a nice run over the past few months and equities historically can have trouble as they become 'Tier 3' concerns. Therefore, I would only add to or establish position in GW Pharma via a Buy-Write order at current trading levels. Epidiolex became the first drug approved that was derived from marijuana. We like fellow cannabidiod concern Zynerba Pharmaceuticals (ZYNE) here as an 'empathy' play at just under $11.00 a share.
Leerink Partners raised its price target on Axogen (AXGN) today from $45 to $70 a share. Leerink's analyst notes the following within his view
"AxoGen remains one of our favorite long-term small cap growth stories capable of sustaining a 44%-plus 5-year CAGR as the analyst sees significant runway ahead for increased adoption in a large underpenetrated existing commercially targeted $2.2B "core" peripheral nerve repair market opportunity, and thinks this TAM will soon be expanding to $3B-plus as the company begins to target the use of its products in the surgical management of pain in 2019."
​
​
The stock has had a big run since early February and its rally had taken the shares above all analyst price targets until Leerink's upward price revision today. It will be interesting to see if other analyst firms follow Leerink's lead over the next week.
Download For Free Now: For those that want to learn about more advanced option strategies to put in their investor 'toolbox', I highly recommend the free 30-minute report and 7 minute video my Investors Alley's colleague Jay Soloff has put together. Jay has been teaching about and using option strategies successfully for two decades. The free video and report can be downloaded HERE