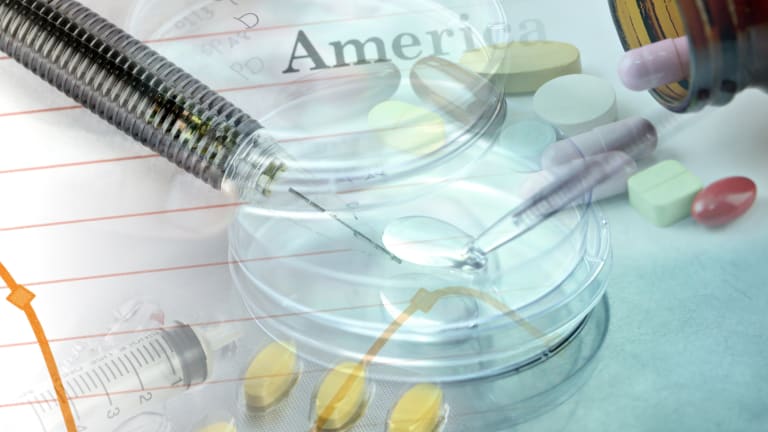 Why This Small Cap Biopharma Stock Belongs In Your Portfolio
Today, we take a look at a promising biopharma concern named Flexion Pharmaceuticals who recently garnered FDA approval
Today, we take a look at a promising biopharma concern named Flexion Pharmaceuticals who recently garnered FDA approval
"There is no art which one government sooner learns of another than that of draining money from the pockets of the people." ― Adam Smith, The Wealth of Nations
Note: To comment on or to access this full article or to get these articles free to your 'in box' as published, just hit the + Follow button in the upper right-hand corner of this site.
Today we look at a promising biopharma whose pipeline is largely derisked thanks to the recent approval of its primary drug candidate. We explore why we think the company and its stock has significant potential over the next few years.
Company Overview:
Flexion Therapeutics (FLXN) is a biopharmaceutical company based just outside of Boston. The company is focused on the development and commercialization of anti-inflammatory and analgesic therapies for the treatment of patients with musculoskeletal conditions. The stock has a market cap of approximately $1 billion. The stock trades right at just over $27.00 a share, in the middle of its 52-week trading range.
Product Portfolio & Pipeline:
Flexion's primary compound is Zilretta. This drug was approved last October and is just starting to roll out. Zilretta got green lighted to treat the pain associated with osteoarthritis of the knee. This is a big potential market. Osteoarthritis affects some 30 million Americans annually with the knee being the most common joint impacted. In early May, the company received a 'J code' from Medicare which will establish reimbursement for that government program which is a key factor to ramp up sales.
In late April, Flexion presented additional data from an open-label Phase 3b study evaluating Zilretta in patients with OA of the knee at the Osteoarthritis Research Society International Congress held over here in the U.K. in Liverpool. The results echoed previous studies that showed 95% of treated patients experienced clinical benefit by the twelfth week. Some additional data were also presented such as patients experienced a 64% improvement in both pain relief and function and a 66% improvement in joint stiffness by the fourth week. The majority of these subjects were given a second injection of Zilretta and will be monitored for another three months. Those results should be out in the third quarter.
​
The company also has Zilretta in other mid/late trials for similar indications, once approved this should significantly boost sales in the future.
The company has one other compound in development named 'FX201'. This is a locally administered 'gene therapy which is designed to stimulate the production of an anti-inflammatory protein, interleukin-1 receptor antagonist (IL-1Ra), whenever inflammation is present within the joint. Inflammation is a known cause of pain, and chronic inflammation is thought to play a major role in the progression of osteoarthritis' according the company's website. It is in every early development so not currently germane to the investment case on Flexion at this time.
Analyst Commentary & Balance Sheet:
There has been somewhat sparse analyst coverage so far in 2018 on Flexion. Last month, Well Fargo reissued its Buy rating on FLXN right after Zilretta got its J code from Medicare. Two months prior to that, both Raymond James ($37 price target) and BMO Capital ($36 price target) reiterated Buy ratings on the stock. A month before that, Berenberg Bank initiated the shares as a Buy with a $42 price target.
Zilretta is just getting rolled out and did $2.2 million in sales during the first quarter. The company ended the first quarter of the year with just over $375 million in cash on the balance sheet. The current burn rate is just over $40 million a quarter, which will be reduced as Zilretta sales increase and as other trials for additional indications for Zilretta conclude.
Verdict:
Flexion has a derisked portfolio with the core focus of the company to ramp up sales of Zilretta in the coming quarters. With no immediate funding needs and solid analyst support, the stock seems like a good bet for capital appreciation over the coming 12-18 months as Zilretta revenues ramp up and new indications are approved for the drug. Given Zilretta is a wholly owned compound, Flexion also would make an attractive 'bolt on' acquisition for a larger player than wants to expand into this space. We also believe Flexion makes an attractive Buy-Write candidate for investors comfortable with simple option strategies.
Highly Recommended: For those that want to learn about more advanced option strategies to put in their investor 'toolbox', I highly recommend the free 30-minute report and 7 minute video my Investors Alley's colleague Jay Soloff has put together. Jay has been teaching about and using option strategies successfully for two decades. The free video and report can be downloaded HERE