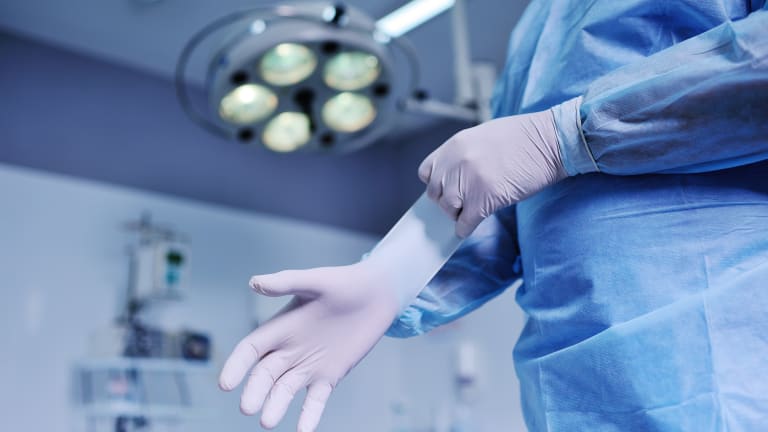 Why this $6 Diagnostic Play is a Buy
A small diagnostic play that looks like a good investment idea at the current trading levels.
By Bret Jensen
Today we are going to look at an intriguing small cap healthcare concern. The shares have traded at much higher levels in the past and the stock currently seems undervalued on a longer-term basis.
Company Overview
Veracyte (NASDAQ: VCYT) is a San Francisco, California based genomic diagnostic company that was founded in 2006. The company is focused on being a pioneering diagnostics company that radically improves outcomes for patients by remedying inconclusive results from traditional diagnostic tools and methods. Better diagnostic methods mean that thousands and thousands of costly and unnecessary surgeries will not be wrongly conducted. Simply put, the company's vision is to become a transformational leader in the diagnostics space via their new genomic testing; which will eliminate costly, risky, and unnecessary surgeries. The company's strategy is to answer the questions that need to be answered, build out evidence for their products through scientific rigor, achieve coverage and reimbursement, and then seek to grow each product franchise. Veracyte currently has a market cap around $200 million and the stock trades around $6.00 a share.
2017 was a productive year for the company as they produced solid growth. The company grew the Afirma franchise; expanded payer coverage and contracts; and launched their RNA sequencing-based Afirma Genomic Sequencing Classifier.
On the AGSC front, the company recently released data on March 19, 2018, that suggested that the new test could help a significantly higher number of individuals then just the original Afirma test. Essentially, the company is improving on the original test by combining deep RNA sequencing and machine learning in order to produce a more granular genomic assessment of thyroid nodules. Furthermore, on the same day as that announcement, the company unveiled their Expression Atlas platform at ENDO 2018. The RNA-sequencing product is an extension to their Afirma Genomic Sequencing Classifier.
However, the big news as of late is the collaboration news. On April 1 of this year, Veracyte announced that they have entered into a collaboration agreement with Loxo Oncology (NASDAQ: LOXO). The deal seeks to leverage Veracyte's Afirma Expression Atlas platform in order to advance new therapies for Loxo for genetically defined cancers, such as thyroid cancer. Veracyte's platform will provide Loxo with information pertaining to thyroid cancers with genetic profiles that are referred to as TRK fusions and RET alterations.
Pipeline
Afirma
Afirma, the Afirma Thyroid FNA Analysis, is helping to revolutionize thyroid cancer diagnosis. The product was launched in 2011 and has saved patients an estimated $500 million in surgery-related costs. The offering is based around the company's proprietary Afirma Gene Expression Classifier. Traditionally, more than 500,000 patients a year in the U.S. will undergo a FNA biopsy and be directed to surgery to remove all or part of their thyroid for a more certain diagnosis. However, the problem is that 70% to 80% of the nodules turn out to be benign, which means the surgery was not necessary. Veracyte's Afirma GEC helps to significantly reduce this problem by identifying benign thyroid nodules. The technology has proven itself to be a great tool that can reduce unnecessary surgeries by 50%, according to a study published in the prestigious New England Journal of Medicine. Unsurprisingly, Afirma GEC is recommended in leading practice guidelines.
Like with the other two franchises, the company's focus on Afirma comes down to developing more evidence for the franchise, expanding their sales and marketing, and increasing their reimbursement. The company recently hit a major milestone in January when the 100,000 Afirma test was performed. The company estimates market penetration at 35%. The market penetration was boosted by the 70 million or so more people that the company was able to get covered. Now, more than 275 million Americans have Afirma covered by their insurance. An example of the company's diligence on the coverage front can be seen in regards to the PAMA news. The company, under the Protecting Access to Medicare Act of 2014, achieved an increased reimbursement rate of approximately $3,600 per test from approximately $3,200 per test.
​
​
Percepta
The Percepta Bronchial Genomic Classifier leverages advanced genomic technology to reduce the number of unnecessary surgeries/procedures that can follow when potentially cancerous lung nodules or lesions are found on CT scans. The classifier measures gene expression alterations in bronchial epithelial cells, without the need to sample the lesion directly. Its worth noting that lung cancer is actually the leading cause of cancer deaths in America, killing approximately 160,000 people a year in the U.S.
The company increased their multi-product sales team by more than 40% with the explicit goal of driving Percepta growth in 2018. Back in May of 2017, the company gained final Medicare coverage for Percepta through the MolDX program, which makes it the first genomic test to be covered for use in lung cancer screening and diagnosis. The test is available as a covered benefit for the nearly 60 million Medicare enrollees.
​
​
Envisia
The Envisia Genomic Classifier is designed to improve physicians' ability to differentiate idiopathic pulmonary fibrosis from other interstitial lung diseases without the need for invasive and potentially risky surgery. The Envisia classifier leverages machine learning and deep RNA sequencing to detect the presence or absence of usual interstitial pneumonia, which is a classic diagnostic pattern that is vital for the diagnosis of IPF.
Over the past 12 months the company has provided numerous evidence of the product's efficacy. Veracyte presented five abstracts at leading pulmonology meetings and published three studies demonstrating the validity of the product. The company stated that they have completed the package of clinical evidence needed to obtain Medicare coverage for the Envisia Genomic Classifier in 2018.
Analyst Commentary and Balance Sheet
As of December 31, 2017, Veracyte had cash and cash equivalents of approximately $33.8 million. Research and development expenses for the fourth quarter of 2017 were $3.2 million, compared to $3.6 million for the same period last year. General, selling, administrative, and marketing expenses for the fourth quarter of 2017 were $14.35 million; compared to $11.5 million for the same period last year. Veracyte saw solid growth over 2017 with revenue for Q4 up 7% sequentially and total revenue for 2017 was up 11% year over year. Furthermore, genomic volume increased 12% year over year. The company provide guidance for 2018 with full-year revenue expectations between $81 and $83 million, and with a cash burn between $18 and $22 million. The company filed in early May for a mixed shelf offering so could raise some additional capital in the months ahead. However, it is more than well-funded into 2019.
Analyst coverage on Veracyte is sparse and mixed. BTIG Research on April 11th reiterated its Buy rating with a $13 price target on VCYT. A week later, Piper Jaffray reissued its Hold rating on the stock. The median analyst price target on the shares currently stands right at $9.00 a share.
Verdict
The company is in a fast-growing part of the market. While not our favorite name in this niche, we do believe Veracyte merits a small position within a well-diversified portfolio. Options are available against the stock. This means initiating a position via a Buy-Write order can be done for investors comfortable with simple option strategies. This is the preferable way we would accumulate shares at current trading levels.
Over the next few weeks, we will post research on two small names in this sub-sector of the market we currently like better than Veracyte.
NOTE: To comment and to receive these articles as they are published, just click the 'Follow' button at the top right corner.
​
For those that want to learn about more advanced option strategies to put in their investor 'toolbox', I highly recommend the free 30 minute report and 7 minute video my Investors Alley's colleague Jay Soloff has put together. Jay has been teaching about and using option strategies successfully for two decades. The free video and report can be downloaded HERE