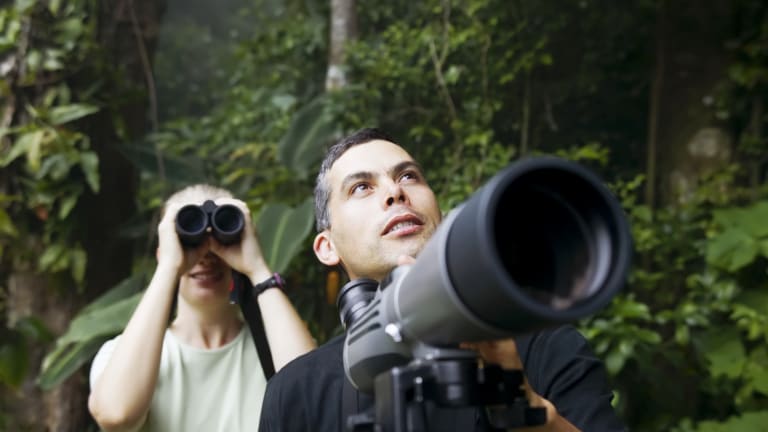 Tony's Corner: 3 Gaming Stocks To Add To Your Portfolio
We highlight a recent idea from growth stock expert Tony Daltorio in the paragraphs below
We highlight a recent idea from growth stock expert Tony Daltorio in the paragraphs below
Sign Up Free Today: To comment on this article and to get others like it to your 'in box' as published free, just hit the + Follow button in the upper right-hand corner of this site.
This article is part of our 'other voices' on the Maven and comes from Tony Daltorio, growth stock expert and Investors Alley colleague.
Video games have certainly come a long way from the table tennis-inspired game Pong that was introduced in 1972. Today, people are actually being paid a lot of money to play computer games.
Welcome to the world of e-sports where millions of fans worldwide watch professional gamers in action. There are about 300 million people worldwide that watch competitive e-sports events regularly… a number that the consultancy Newzoo expects to double within five years.
And Goldman Sachs estimates that revenues for e-sports from ads, box office tickets and other sources may hit $3 billion by 2022.
Both may be a conservative estimate when you consider that Walt Disney (DIS) gave competitive gaming its first test before mainstream sports viewers on primetime US television in July by broadcasting the finals of Activision Blizzard's (ATVI)Overwatch League on ESPN.  Activision has signed a multi-year broadcast deal with ESPN, although the terms were undisclosed.
This is a major step forward for e-sports as Morgan Stanley analyst Brian Nowak told Bloomberg, "We view reaching audiences through linear media as the key next step in legitimizing and monetizing eSports. We continue to see licensing and streaming revenue as the largest component of Overwatch League monetization.
High viewership numbers attracts advertisers and sponsorship — $500 million worth in 2017 according to Newzoo — raising player winnings. An example of this was on display in May when EpicGames said it would provide $100 million in prizes for its popular FortniteBattleRoyale. Sponsorship, media rights, in-game purchases and tickets make free-to-play games lucrative. Fortnite generated about $300 million in revenues for its owner Epic Games.
Of course, there are many competitors in the fast-growing e-sports segment. Besides Epic Games and Activision Blizzard, another company leading the way is Electronic Arts (EA). Consider that many e-sports fans are young men that also follow regular sports too. That plays right into the strength of EA with its sports games such as FIFA 19. With the real soccer World Cup ended, EA's FIFA eWorld Cup 2018 championship took place this past weekend (August 4) at London's 20,000-seat O2 venue.
However, neither EA nor Activision happen to be my favorite e-sports stock. Instead, it is the company that owns 40% of privately-held Epic Games and that is bringing the massively popular Fortnite to China – Tencent (TCEHY).
New Free Report Available: Investors Alley recently published a free report entitled '10 Simple Rules To Trade Options Like A Pro' for those that want to learn more about profitably adding options strategies to their investing 'toolbox' including Buy-Writes on many of the small caps we cover in our '4 Hot Analyst Reads' before the market open, it is now available free via download HERE.
Tencent Dominates
E-sports is taking off globally, with even the International Olympic Committee considering adding e-sports as an event.
But it is absolutely exploding in China where over 400 million gamers are fueling viewership equal to or exceeding that of professional sports in the U.S. Consider that last year in China, there were more than 11 billion e-sports videos streamed. And there are more than 10,000 teams across the country despite just 12 spots in this year's marquee King Pro League tournament. Last year's matchups garnered as many as 240 million daily views — double the U.S. audience of the Super Bowl — on TVs, phones and computers.
No wonder then that Tencent has become one of the most aggressive promoters of professional e-sports. It is teaming up with Under Armour on game apparel and the National Basketball Association for a show that features top gamers. It's adapting Honour of Kings into a fantasy novel and producing a TV series and film centered on players. And taking a page from Blizzard's Overwatch League, it's also decided on a more typical professional set-up where select clubs are guaranteed spots in tournaments such as for the King Pro League. Of course, it helps that the company is in the unique position of owning and backing signature titles such as Fortnite and League of Legends.
At the center of Tencent's ambitions is the two-year old franchise, Honour of Kings. It is a blockbuster that took China by storm and is now being pushed abroad under the title ArenaofValor. The title combines elements of Chinese historical characters, heroes and culture and is the first mobile game developed in-house that has a chance of becoming a global blockbuster.
The international version will be one of six titles for the upcoming Asian Games. To boost its visibility globally, the company is inviting teams from South Korea, Malaysia and North America to join in another gaming showdown later this year.
Of course, e-sports is still a mere drop in the ocean for one of the world's 10 largest companies and its expected $50 billion in revenue. But it's a fast-growing segment that feeds Tencent's core gaming business, while driving engagement across its many online platforms from WeChat (with one billion active users) and media to advertising.
Tencent, like its rival Alibaba (BABA), is involved in nearly aspect of Chinese life such as e-payments where it is battling Alibaba for supremacy. E-gaming is a core business for Tencent, which is a must-own Chinese stock like Alibaba. And it's a growth engine that is just revving up.
If you are interested in getting a piece of the action, do not be put off by the fact that Tencent trades on the over-the-counter market. It is the most active stock there on a daily basis with average volume of nearly five million shares. So there is no problem with liquidity.
And with Wall Street selling or shorting everything China-related, the stock is at the lowest level in over a year. That makes it a good time to buy.