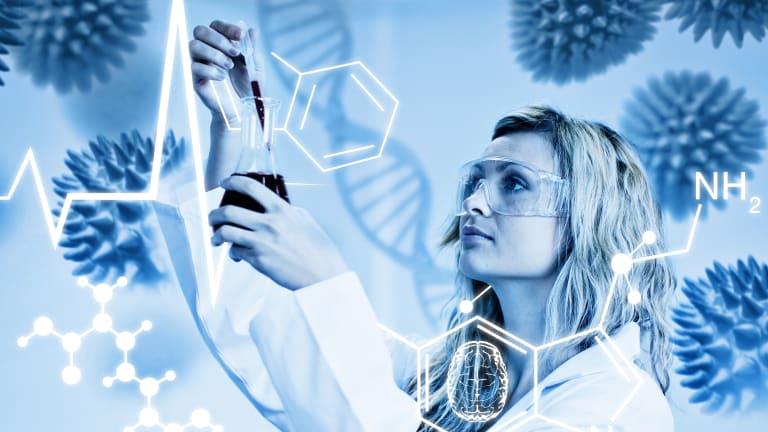 Time To Buy This ~$5 Oncology Stock?
We take an in depth look at a small oncology company called Calithera Biosciences whose stock trades just over $5.00
We take an in depth look at a small oncology company called Calithera Biosciences whose stock trades just over $5.00
"Sooner or later every war of trade becomes a war of blood." ― Eugene V. Debs
Note: To comment on or access this full article or to get these articles free to your 'in box' as published, just hit the + Follow button in the upper right-hand corner of this site.
In today's deep dive to start off the trading week we look at an 'off the radar' ~$5 oncology stock. Is it worthy of a small investment within a well-diversified biotech portfolio? We attempt to answer that question in the paragraphs below.
Company Overview:
Calithera Biosciences (CALA) is a San Francisco, California based clinical-stage biopharmaceutical company that was founded in 2010 and came public in late 2014. The stock trades just over $5.00 a share currently and the shares have a market cap just south of $200 million.
​
Pipeline & Technology:
Calithera is focused on discovering and developing first-in-class small molecule drugs that slow tumor growth by controlling key metabolic pathways in the tumor and immune cells. The company's pipeline is built around their onco-metabolism platform. The onco -metabolism platform is a part of the vanguard in the field of tumor metabolism and tumor immunology. The main goal of a therapeutic that targets a tumor's metabolism is to exploit the fact that cancer cells have certain specific nutrient dependencies in order to block cancer growth or activate cancer fighting cells. The company's therapeutic areas of focus include renal cell carcinoma, triple-negative4 breast cancer, and melanoma. Changes in cellular metabolism are incredibly consistent across numerous tumor types, which provides the potential to develop broadly applicable agents that target metabolic pathways and have less toxicity than cytotoxic agents.
2017 was a busy year for Calithera as they advanced each of their internally discovered small molecule onco-metabolism clinical candidates into broad clinical programs, and they also announced a partnership with Incyte (INCY).
Glutaminase Inhibitor CB-839:
CB-839 is an orally bioavailable inhibitor of human glutaminase and the company's lead drug candidate. Alterations in the metabolic pathway of tumors often causes a large rise in the uptake of glucose and glutamine. The removal of glutamine leads to a large reduction in cell growth and induces cell death in certain types of cancer cells. Also, inhibition of glutaminase results in glutamine accumulating in tumors which is a good thing because it is frequently depleted in in a tumor's microenvironment, and that matters because it has been shown to be an important nutrient for T-cell growth. The idea is that CB-839 could treat cancer by first starving the tumor cell and then by facilitating the activation of T-cells in the tumor's microenvironment.
In 2017, the company presented data on CB-839 throughout the year. In February, the company presented preliminary results from a Phase Ib trial of CB-839 in combination with cabozantinib at the 2018 Genitourinary Cancer Symposium. The combination demonstrated a 40% overall response rate in advance clear cell renal cell cancer patients, and 100% disease control with a safety profile comparable to cabozantinib as a monotherapy. Based on this data, the company plans to initiate a Phase 2 trial in the second quarter of 2018 known as CANTATA. It is estimated that it will take two years to reach the primary endpoint of progression free survival. In November, the company announced initial data from the ongoing trial of CB-839 in combination with nivolumab, in patients with melanoma, renal cell carcinoma and non-small cell lung cancer. The early results show some promise with results like disease stabilization being observed in patients with non-small cell lung cancer. Also, the company's collaboration with Bristol Myer Squibb (BMY) was expanded. Finally In December, the company presented updated clinical data from a Phase 2 expansion cohort of patients with triple negative breast cancer receiving CB-839 in combination with paclitaxel. Disease control was shown in 59% of patients and the company stated that they would provide an update on their triple negative breast cancer program in the fourth quarter of 2018.
In mid-April, CB-839 received Fast Track status from FDA in combination with CABOMETYX from Exelixis (EXEL) in patients with metastatic renal cell carcinoma who have received one or two prior lines of therapy, including at least one vascular endothelial growth factor tyrosine kinase inhibitor or a combination of Opdivo and Yervoy.
The company currently has 7 ongoing trials for their glutaminase inhibitor. 6 out of the 7 trials are currently recruiting. They have numerous combination studies with cabozantinib, everolimus, paclitaxel, nivolumab, capecitabine, and panitumab; and the studies range from renal cell cancer to breast cancer to other solid tumors.
Arginase Inhibitor INCB001158:
Arginase exerts an immunosuppressive effect by reducing the amino acid arginine in the tumor microenvironment, and by preventing the immune system's cytotoxic T-cells and natural killer cells from proliferating and killing the tumor. Inhibition of arginase activity reverses the immunosuppressive block and restores T-cell function. That's where INCB001158 comes in. INCB001158 has the potential for anti-tumor activity in renal cell cancer, breast cancer, non-small cell lung cancer and any other tumor types where arginase-secreting MDSCs are known to play an immunosuppressive role. In October 2017, the first patient was dosed in the Phase I cohort of INCB001158 dosed in combination with Keytruda. Also, INCB001158 is currently being evaluated in two Phase 1/2 clinical trials and a third trial is scheduled to begin soon.
Back in January of 2017, Incyte paid $45 million upfront and $8 million in an investment in Calithera's equity for a strategic collaboration to develop the INCB001158 program. Calithera will receive 40% of U.S. profits, low to mid double-digit royalties ex-US, and up to $750 million in potential milestones.
Analyst Commentary & Balance Sheet:
The company gets little analyst attention from Wall Street at the moment. Citigroup did upgrade the stock to Buy from Neutral in February with a $14 price target. That was the latest analyst rating I could find on Calithera Biosciences at this time. The company ended the first quarter with just over $170 million in cash on the balance sheet (almost its entire market cap). Calithera's expenses are running just under $20 million a quarter, some of which is partially offset from collaboration payments from Incyte.
Verdict:
Calithera has multiple 'shots on goal', strategic partnerships and is well funded at the moment. That said, the company is years away from any potential commercialization. I think CALA is worthy of a 'watch item' investment at the current time. If/when its pipeline advances some compounds into Phase 3 development, a larger investment is warranted at that point. This equity also has options available which makes it a solid Buy-Write candidate as well.