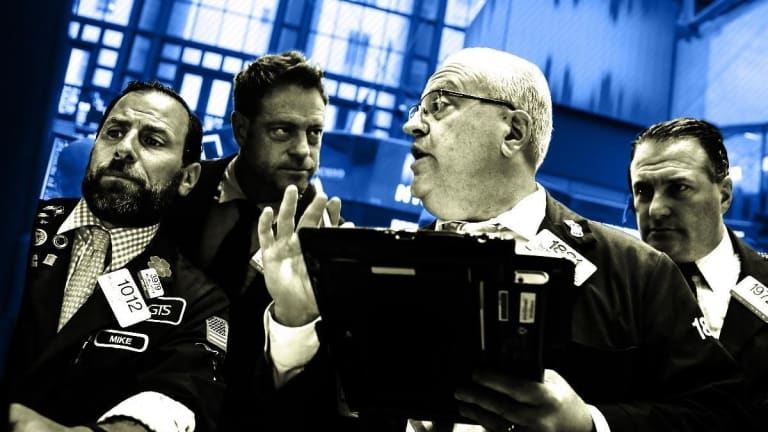 T2 Biosystems: To The Moon?
We take a look at the wild ride in T2 Biosytems and how to play this $2.50 medical diagnostic stock
If you found this story via twitter, stocktwits or other medium and want to have these articles sent to you automatically as published; just hit the 'follow' button at top right corner of site
Today, we revisit a small diagnostic concern that has had one of the wildest rides in the market so far in 2019 of any of the small cap concerns I own. The shares are 'back from the dead' on a spate of recent good news for the company.
​
​
Company Overview:
T2 Biosystems (TTOO) is a Lexington, Massachusetts based company that IPO'd in 2014. The company is dedicated to bringing to market medical diagnostic products for unmet needs. Their vision is to improve the world of healthcare by reducing the time it takes to get a patient on the right therapy. The company's healthcare diagnostics are built on their innovative T2 Magnetic Resonance detection technology. A diagnostic detection method that uses miniaturized magnetic resonance technology allows for quick and accurate identification of targets within patient samples without the need of purification or extraction of the targets from the sample. The company's big breakthrough is their FDA approved T2Dx Instrument, which is capable of running tests directly from whole blood. Rapid results, ease of use, high sensitivity and the flexibility to run multiple tests is what makes the technology compelling. Thus far, the company has two FDA-cleared panels: T2Bacteria panel and T2Candida panel. The company's pipeline includes three candidates: T2Resistance Panel, T2Lyme Panel and T2Candida auris Panel RUO. T2 Biosystems trades for around $2.55 a share and has a market capitalization of roughly $125 million.
​
​
​
Pipeline:
​
​
Despite the lackluster quarter, there has been a bevy of recent positive developments for the company. In August, it was announced that CMS approved the enhanced reimbursement for their T2Bacteria Panel, called a New Technology Add-on Payment, as they decided that the test represents a meaningful improvement over existing technologies. The reimbursement went into effect on October 1st. Also, in August, the company announced that they have entered into an exclusive distribution agreement that enables the company to introduce its technology, including existing panels, and entered into new markets in Australia, New Zealand and Fiji. The company's products are now available in 35 countries outside of the United States. More recently, in September, the company announced that the U.S. Department of Health and Human Service's Biomedical Advanced Research and Development Authority awarded them a contract to support the development of diagnostics for sepsis-causing pathogens and antibiotic-resistance genes. The initial phase of the contract is valued at $6 million, but the total value could end up being just around $70 million. Finally, September 10th, it was announced that the healthcare services provider Premier awarded a Breakthrough Technology contract that extends discounted pricing for the T2Bacteria and T2Candida Panels. Premier has a network that consists of roughly 4,000 U.S. hospitals and health systems. The contract went into effect on the 1st of September.
​
​
​
​
​
T2Resistance Panel:
The T2Resistance panel detects gram-negative and gram-positive resistance genes directly from whole blood in 3 to 5 hours using the T2Dx instrument. Accelerated identification is essential to the increasing threat of resistant bloodstream infections. Such a technology could help prevent the spread of multidrug-resistant organisms, improve patient outcomes and be used to accelerate clinical trials for new antibiotics. The panel should be available for research use in the U.S. and CE by the end of 2019. Also, T2 Biosystems has partnered with Allergan and CARB-X to develop panels with additional bacterial species and resistance markers.
T2Lyme Panel:
The T2Lyme panel is intended to reduce the time it takes to diagnose Lyme, reduce costs associated with testing and increase the accuracy of each diagnosis. According to the Centers for Disease Control and Prevention, roughly 30,000 cases of Lyme disease are reported in the U.S. each year. However, due to limitations in the current testing paradigm, the CDC estimates that the number could be as high as 360,000 cases. The company is currently enrolling patients in an FDA clinical trial for the T2Lyme Panel to evaluate the clinical performance of T2Lyme compared to skin biopsy and/or detection of the C6 antigen.
​
​
T2Candida auris Panel:
The T2Candida auris panel is designed to detect the superbug Candida auris in patient skin, patient blood, and hospital environmental samples. The panel is currently available for research use. Of note, The Centers for Disease Control and Prevention validated the T2Candida auris panel swab test on patient skin samples and published their findings in Mycoses. The multidrug-resistant pathogen spreads fast and kills 1 in 3 patients with the C. auris infection. Current diagnostics suffer from low accuracy and long detection times.
​
​
Analyst and Balance Sheet Commentary:
As of June 30th, 2019, the company had cash and cash equivalents of $28.4 million, compared to $50.8 million as of December 31st, 2018. Research and development expenses for the second quarter were $4 million, compared to $3.7 million in Q2 of 2018. Selling, general and administrative expenses for the quarter were $6.7 million, compared to $7.6 in Q2 of the prior year. Revenue came in down 54% at $1.8 million, which amounted to a $15.6 million loss for the quarter. The company decided to lower their guidance from $21 million in revenue to $8.7 million to $9.6 million. The company mentioned that part of the disappointment stems from a long sales cycle and a long lead time from when a hospital acquires a machine to when they have it running at a solid utilization rate. Between the two panels, T2Bacteria and T2Candida, the company expects each T2Dx to generate $300,000 annually once hospitals have fully ramped up testing. Also, of note, the company has secured up to $60 million in new capital by way of a $30 million stock purchase agreement with Lincoln Park Capital and a $30M at-the-market stock sales deal with Canaccord Genuity. Furthermore, it was recently announced that the company has restructured its term loan deal with CRG Servicing, extending the interest-only period by a year and reducing the minimum revenue targets for 2020 - 2022 below its current forecast.
The analyst community has become more sanguine on T2 Biosystems' prospects in recent weeks. So since September, four analyst firms including Leering Partners have reiterated Buy ratings on the stock. Janney Montgomery upgraded the stock to a Buy as well. Price targets proffered have ranged from $3.50 to $6.00 a share.
On September 12th, Leerink Swann placed a buy rating on TTOO and set a price target of $5 a share. On the same day, SVB Leerink boosted their price target from $3 a share to $5 a share and placed an outperform rating on the name. The analyst at Leerink boosted his price target after a whole host of positive developments, "We believe the BARDA contract should provide adequate boost over the next few years (despite being research revs); while CMS' NTAP fundamentally alters the economics of the T2bacteria panel to the hospitals - driving adoption much higher. Beyond that, the restructuring of covenants now removes an overhang on the stock." Also, on the 12th, Janney Montgomery Scott upgrade the stock from neutral to buy with a $6 price target. Finally, last, Canaccord Genuity reiterated their buy rating.
Verdict:
It is nice to see major life in the stock of T2 Biosystems after what felt like a 'near death' experience earlier this summer. One still has been worried somewhat of a slow sales cycle even with what I consider the company's game changing technology. The BARDA contract and NTAP award should help both on the revenue and adoption rate front in significant ways, however. The company also got a nice reprieve on its financing covenants. While TTOO is likely to remain volatile, I still like its long-term risk/reward profile although this name is likely to remain one of the riskier plays in my portfolio.
Option Strategy:
Given the shares have quintupled off their lows to start August, I would be weary of a possible bout of profit taking despite the big flow of good news around the stock since September. When the stock gets under the $2.50 level, the way I would to add exposure or initiate a new position in TTOO is via a Buy-Write order**.** Using the May $2.50 call strikes, fashion a Buy-Write order with a net debit in the $1.80 to $1.90 range (net stock price - option premium). This mitigates significant risk and sets up a solid potential percentage return for its under 7 month hold period. Option liquidity is pretty solid in this name at the present time as well.
Every Monday morning we atThe Biotech Forumput out new research on an undervalued small or midcap stock. If you are registered to receive our weekly free reports, you would have received our latest trade idea in your 'in' box before the bell this morning. If you are not signed up yet for thisfreeservice, just clickHEREto download that latest report. This action will also ensure you receive all future free weekly reports as published as well.