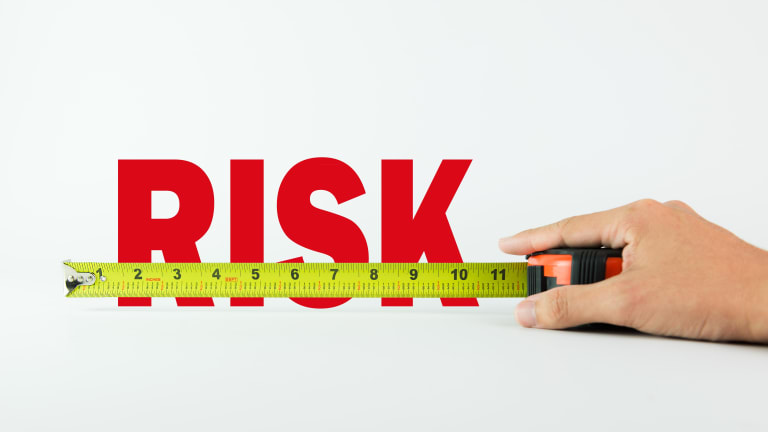 Other Voices: Turn That Emerging Market ETF Into An Income Stream
Options expert Jay Soloff discusses using options to create income streams from emerging markets ETF
"Every advantage is temporary." ― Katerina Stoykova Klemer
By Jay Soloff
It goes without saying that the ETF revolution has completely altered the way we can invest and trade. ETFs have given the average investor access to asset classes once reserved for the rich and privileged. There are now thousands of different ways to set up your portfolio without ever having to invest in a single individual company (if you so choose).
ETFs have not just expanded the scope of retirement investing, but also how the entire trading landscape functions. For example, leveraged ETFs are very popular among day traders (if you're into that kind of thing). More importantly, options on ETFs are very useful for short to medium-term trading of asset classes, industries, and commodities.
The most obvious example of how ETFs have changed trading and investing is how interest in emerging markets has exploded since ETFs became mainstream products. It's a breeze to trade emerging country stocks and bonds now, when it once was near impossible for most investors.
All you have to do is look at iShares MSCI Emerging Market ETF(NYSE: EEM) to see what I'm talking about. EEM volume averages almost 90 million shares a day. Plus, it trades over 500,000 options a day on average. Those are huge numbers – some of the biggest in the world for this type of product.
As I mentioned earlier, it's not just the ETFs which have gained so much popularity but also their options. With options, traders can create all different types of strategies with ETFs to suit their investing style of risk management goals.
A good example is the massive popularity of writing covered calls on ETFs. ETFs – especially asset class ETFs – don't tend to be as volatile as single stocks. So, they can be very conducive to covered call trading.
As such, it's not much of a surprise that I recently came across an enormous covered call trade in EEM. The trade involved purchasing 5.9 million shares of EEM at $42.50 while simultaneously selling 59,000 April calls against the shares.
Specifically, the strategist sold the 44-strike call expiring April 18th for $0.46 per contact. That means the long shares are protected down to just above $42. Meanwhile, the trader collects $2.7 million in premium for the call sale, or a 1.1% yield in about 45 days.
In addition, the trader can still make money on EEM shares up to $44 in the share price. After that, the upside is capped (but keep in mind that EEM doesn't move all that quickly under normal circumstances). The extra $1.50 in upside potential could add a 3.5% return on top of the 1.1% yield.
These are the types of ETF options trades I find extremely valuable. Many investors want to have access to asset classes like emerging markets. Yet, they also want generate as much income as possible while having long exposure to the asset. Covered calls allow you to do both.
Moreover, a stable, liquid ETF like EEM can be an excellent candidate for repeated covered call writing. Plus, using covered calls does not preclude you from collecting the dividend on EEM, which is around 2%. In other words, the covered call strategy both amplifies your yield while also reducing your risk.
For those that want to use simple option strategies toenhancereturns andmitigaterisk in one's portfolio you can pick up a free report from Jay entitled '10 Simple Rules To Trade Options Like A Pro' . It is now availablefreevia downloadHERE