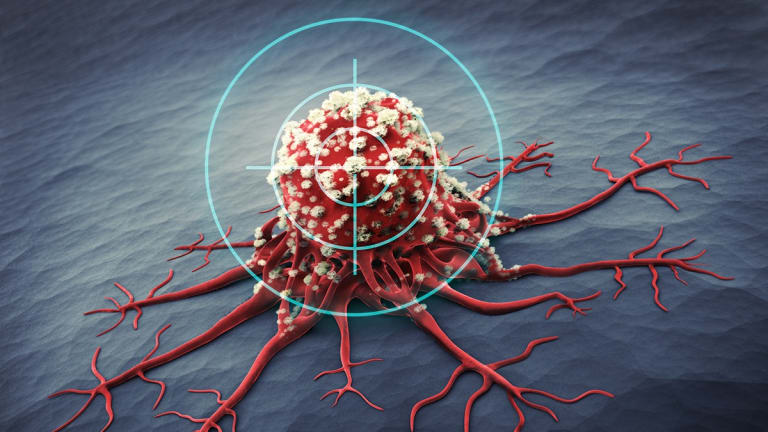 Noted Hedge Fund Manager Takes Significant Stake In This Off The Radar Small Cap
Today we take an in-depth look at Catalyst Bioscciences after Point 72 disclosed an over 5% stake in small biotech firm
Today we take an in-depth look at Catalyst Bioscciences after Point 72 disclosed an over 5% stake in small biotech firm
"The truth does not change according to our ability to stomach it." ― Flannery O'Connor
Note: To comment on this article or to get and read these full articles free to your 'in box' as published, just hit the + Follow button in the upper right-hand corner of this site.
Beaten down small cap Catalyst Biosciences (CBIO) is up in early trading after it was disclosed that Point72 and Steven Cohen have reported to have taken a 5.5% passive stake in the company. Given this, it seems like an appropriate time to initiate a deeper dive on this 'off the radar' name.
Company Overview
Catalyst Biosciences is a San Francisco, California based clinical-stage biotech that was founded in 1997 and came public in the mid-2000s. The company is focused on protease-based therapeutic candidates with the current goal of developing novel therapies for patients with hemophilia. The stock has a market capitalization of approximately $130 million and trades right around $11.00 a share. The company has not lived up to its early promise to this point.
​
​
Pipeline:
The company is working on a treatment for hemophilia that uses the company's high potency coagulation factors that promote blood clotting. The company's current active clinical pipeline is comprised of FVIIa and CB2679D. Marzeptacog alfa is being developed for the treatment of individuals with hemophilia A or B with inhibitors. And, CB2679d is being developed to treat individuals with hemophilia B. In addition to the clinical pipeline, the company is also working on Factor Xa to treat individuals with hemophilia and to reduce blood loss in people with normal coagulation systems or those who are taking anti-platelet agents or anticoagulants. Lastly, the company entered into a strategic collaboration, in October of 2017, with Mosaic Biosciences to develop Anti-C3: CB 2782 for the treatment of dry AMD and other serious inflammatory retinal diseases. Mosaic's role is to improve the pharmacokinetic properties of Anti-C3: CB 2782 with the goal of creating a product that only requires quarterly intravitreal dosing and better potency. Catalyst maintains global commercial rights and is seeking a partner.
On June 18, the company announced the preliminary results from a phase 1/2 clinical trial evaluating Factor IX in patients with severe hemophilia B. The first two patients in cohort 6 experienced positive factor IX activity levels post IV loading dose. However, neutralizing antibodies were observed, one transient and one not, and no neutralizing antibodies were noted prior to treatment. The problem is that neutralizing antibodies compromise the effectiveness of the therapeutic. The company says that they will hold off dosing additional patients as they work to identify the cause and impact of the neutralizing antibodies. In other recent news, the company joined the Russell 2000 index which became effective on June 25, 2018. The company is certainly pleased by the development as it helps to increase visibility and helps to expand the shareholder base.
FVIIa:
Marzeptacog alfa is a potent, next-generation Factor VIIa that was designed to allow for the long-term, prophylaxis in individuals with hemophilia with inhibitors. The drug has been granted orphan drug designation by the FDA for the treatment of individuals with hemophilia A and B.
The company successfully completed a Phase 1 intravenous clinical trial in individuals with severe hemophilia A and B with and without inhibitors. Positive results from the trial were announced at the International Society on Thrombosis and Haemostasis meeting in 2015. The main takeawys from the trial were as follows: single intravenous doses of the drug were well tolerated amongst individuals with hemophilia A and B, with and without inhibitors; there wasn't a single incident of antibosy response or thrombosis; and the drug showed a pharmcological effecicacy which was measured by significant shortening of aPTT and PT for up to 24 hours post-dosing.
Looking ahead, the compnay initated a Phase 2/3 trial of Marzeptacog alfa on January of 2018 and have begun enrollment in the Phase 2 portion of the trial. The trial will evaluate the ability of Marzeptacog alfa to eliminate, or minimize, spontaneous bleeding episodes. As such, the primary endpoint is a reduction in annualized bleed rate that will be compared with each individual's historical annualized bleed rate as the control. Interim data is slated to be avaible sometime in July of 2018.
CB2679D:
CB2679D was designed as a best-in-class high potency recombinant Factor IX product. The idea is that CB 2679d may provide a subcutaneous prophylactic treatment for individuals, with hemophilia B, by achieving high-mild hemophilia FIX activity levels in blood. CB 2679d has been granted orphan medicinal product designation in Europe to treat individuals with hemophilia B.
A Phase 1/2 proof of concept trial was launched by the company's partner, ISU Abxis, in June of 2017. The trial is being conducted at three centers in South Korea and the trial is comprised of 6 cohorts. The recent news from the amended 6th cohort may not have been positive, but other cohorts have delivered positive news. In February of 2018, the company announced positive top-line data from Phase 1/2 study, specifically the multi-dose 5th cohort. After six days of once-daily subcutaneous dosing, CB 2679d increased FIX activity levels in 5 patients from very low levels after washout of prior therapy to a median FIX activity level of 16%. The range witnessed was in the mild hemophilia range and was higher than a level needed to prevent hemarthrosis. The company plans on initiating a Phase 2b trial of CB 2679d, in individuals with severe hemophilia B, in the third quarter of 2018.
Analyst Commentary and Balance Sheet
As of March 31, 2018, Catalyst Biosciences had cash and cash equivalents of $126.5 million, compared to $14.5 million as of December 31, 2017. R&D costs for the first quarter of 2018 were $3.8 million, compared to $2.1 million for the same period in 2017. General and administrative expenses were $2.9 million, compared to $2.3 million for the same period in 2017. Overall, the company lost $5 million in Q1 of 2018, which is roughly $900,000 more than the same period last year. The company stated that their financial position is strong, as the result of a large equity offering, and that it should be enough to advance the company's Factor IX and FVIIa clinical development programs into 2019.
Analyst commentary has been dormant throughout 2018 on CBIO until recently. On June 21, B. Riley came out and lowered their buy rating to neutral and lowered their price target dramatically from $44 a share to only $12.50 a share. Also, on June 19, Chardon Capital reiterated their buy rating and price target of $35 a share (down from $75 previously).
Verdict:
Point 72 is one of the best performing hedge fund managers out there. Catalyst also has several 'shots on goal' and recently addressed their short-term funding needs. That said, I can't get too excited on this name. First, it violates my '10 Year Rule'. Second, there are no options against the equity, so a Buy-Write option strategy is not available. Finally, analyst price targets are falling and there is little analyst commentary on this name. Hemophilia A is also somewhat of a crowded space. Therefore, we are passing on making any buy recommendation on Catalyst Biosciences after our investment analysis.
Highly Recommended: For those that want to learn about more advanced option strategies to put in their investor 'toolbox', I highly recommend the free 30-minute report and 7 minute video my Investors Alley's colleague Jay Soloff has put together. Jay has been teaching about and using option strategies successfully for two decades. The free video and report can be downloaded HERE
-