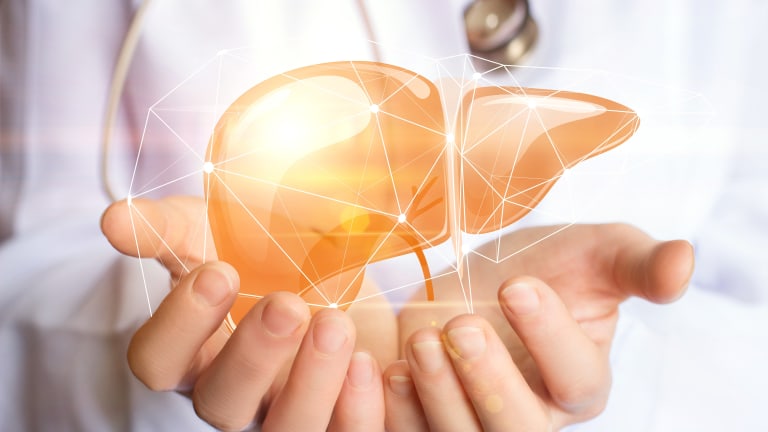 Does This RNAi Play Belong In Your Portfolio?
Deep dive investment analysis of the small RNAi concern, Dicerna Pharmaceuticals, whose stock has been on the move.
Overview
Dicerna Pharmaceuticals (DRNA) is a Watertown, Massachusetts based clinical-stage biopharmaceutical company that was founded in 2006 and came public in early 2014. Dicerna is designing drugs to improve the lives of patients suffering from diseases involving the liver, which includes rare diseases, chronic liver diseases, cardiovascular diseases, and viral infectious diseases. Dicerna Pharmaceuticals trades at just under $15.00 a share and has an approximate market cap of $775 million.
​
Pipeline
The pipeline is early stage and centers around the company's lead product candidate DCR. The company sees RNAi products as having the potential to overcome some of the traditional limitations that other drug therapies have. For example, rather than targeting and binding to a specific protein to inhibit its activity, RNAi stops the process earlier by targeting the mRNA. Think of mRNA as the instructions that orders the building of proteins. This allows RNAi to be able to hit any desired target, unlike traditional small molecule drugs. For example, some disease-causing genes are expressed only inside cells and do not offer good binding pockets for small molecule drugs.
On April 20, 2018, investors were met with a welcomed announcement that the company was able to settle its legal disputes with Alnylam. Under the terms of the settlement, Dicerna will pay Alnylam $2 million upfront, $13 million over the next four years, and 983,208 shares of Dicerna common stock. The litigation was related to a dispute over alleged misuse of trade secrets and anti-competitive practices. Under the terms of the settlement, neither party admitted to any wrong doing. Management of Dicerna can now spend all of their resources on advancing their early-stage clinical programs.
​
​
​
The company's optimized, subcutaneously administered, GalXCTM molecules are designed to silence specific genes that are pivotal in different diseases and disorders. The company has chosen targets that they have a high level of confidence that the silencing of a given target gene will provide substantial improvement to patients. The company's promising pipeline produced a collaboration agreement back on October 27, 2017. Dicerna entered into a research collaboration and license agreement with Boehringer Ingelheim (BI) to discover and develop novel GalXC-RNAi therapeutics for the treatment of chronic liver diseases. The initial focus of the collaboration will be on nonalcoholic steatohepatitis. As per the agreement, BI agreed to pay Dicerna a non-refundable upfront payment of $10 million for the first target. Also, BI will reimburse Dicerna the cost of materials and third-party expenses that have been included in the preclinical studies up to an agreed-upon limit. Furthermore, Dicerna will be eligible to receive up to $191 million in potential milestones and royalty payments on global net sales. Lastly, BI selecting to add a second target would bring about an option fee payment and success-based milestones and royalty payments.
(KEY PROGRAMS)
Primary Hyperoxaluria
DCR-PHXC is a subcutaneously administered GalXCTM product candidate for the treatment of patients with all forms of primary hyperoxaluria. Primary hyperoxaluria is seen as family of severe, rare, genetic liver disorders characterized by overproduction of oxalate, which is a chemical in the body that is supposed to be eliminated as waste via the kidneys. In patients with PH, the kidneys are unable to eliminate the large amount of oxalate that is produced. The accumulation of oxalate can result in severe damage to the kidneys and other organs. Currently, there are no approved therapies for the treatment primary hyperoxaluria. DCR-PHXC is currently being tested in a Phase 1 trial that consists of healthy volunteers and patients with PH types 1 and 2. On December 7, 2017, the company announced that it has dosed the first healthy volunteer of the Phase 1 clinical trial called PHYOX. Dicerna plans to dose the first patient with PH in the second quarter of 2018. The primary objective of the study is to determine the safety and tolerability of DCR-PHXC, and the secondary objective is to determine the pharmacokinetics of a dose of DCR-PHXC and its pharmacodynamic effect on biomarkers. Data from this proof-of-concept trial is expected in the second half of 2018. Lastly, pending positive data and regulatory approvals, the company plans on launching a multi-dose Phase 2/3 trial of DCR-PHXC in the first quarter of 2019.
Chronic hepatitis B Virus Infection
DCR-HBVS is currently in the pre-clinical stage, but due to the youth of the pipeline, is one of the more developed assets. DCR-HBVS targets HBV messenger RNA. The problem is that current treatments for HBV rarely lead to a long-term cure. The company expects to file an IND and/or a CTA during Q4 of 2018.
Undisclosed Rare Disease Involving the Liver
Dicerna advanced IND application-enabling activities for a second GalXC-based clinical candidate targeting a liver expressed gene involved in a serious rare disease.
​
​
Analyst Commentary and Balance Sheet
Dicerna Pharmaceuticals ended the fourth quarter with cash and cash equivalents of $68.7 million, compared to $20.8 million of cash as of December 31, 2016. R&D expenses were $9.7 million for the quarter ended December 31, 2017 compared to $9.3 million for the comparable period in 2016. General and administrative expenses were $7.4 million for the fourth quarter, compared to $4.8 million for the comparable period in 2016. Overall, the company had a net loss of $15.5 million for Q4 of 2017. Based on its current operating plans, the company states that they should have enough cash to fund them into the through 2019.
The analyst community has conflicting views on Dicerna at the moment. Since March 27th, the company has seen three Hold ratings and two Buy ratings.
Verdict
We like the company has multiple 'shots on goal' and recently settled a longstanding litigation issue. However, Dicerna is targeting a crowded space with its NASH focus and will need at least one significant capital raise before it gets to the NDA submission stage. The analyst community is also mixed on its prospects. Given its recent run in the market, we feel DRNA is currently fully valued and will pass on making any sort of buy recommendation on the stock at this time.
For those that want to learn about more advanced option strategies to put in their investor 'toolbox', I highly recommend the free 30-minute report and 7-minute video my Investors Alley's colleague Jay Soloff has put together. Jay has been teaching about and using option strategies successfully for two decades. The free video and report can be downloaded HERE